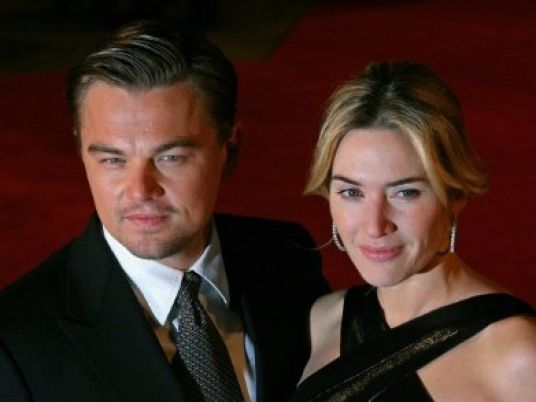 Kate Winslet tipped her "Titanic" co-star Leonardo DiCaprio to win this year's best actor Oscar, though he lost out at the British film critics' awards on Sunday.
Winslet, 40, said she would be "surprised" if DiCaprio did not land an Oscar on his sixth nomination when the Academy Awards roll around in Hollywood on February 28.
Speaking on the red carpet at the London Critics' Circle Film Awards at the city's May Fair Hotel, she said she thought it was "probably going to be Leo's year".
"You can sort of feel it and I think everyone wants it for him," she said.
"It would be amazing. It's also quite difficult for me too because Michael Fassbender is also nominated and I was his right hand woman for three months making 'Steve Jobs'. I saw how hard he worked and I thought his performance was extraordinary.
"But I think you can feel the temperature and it's probably going to be Leo's year."
At the 36th London Critics' Circle Film Awards, "The Revenant" star DiCaprio lost out to British veteran Tom Courtenay, 78, for his role in British drama "45 Years".
British actress and Oscar nominee Charlotte Rampling won the actress of the year gong for her role in the film.
Mark Rylance received the supporting actor honour for his part in Steven Spielberg's "Bridge Of Spies", while Winslet won the supporting actress gong for her role in the "Steve Jobs" biopic.
She is up against Jennifer Jason Leigh, Rooney Mara, Rachel McAdams and Alicia Vikander for the best supporting actress award at the Oscars.
"I really can't believe it because it has been a very strong year," she said of her nomination.
"No one has been a shoo-in. People have been flitting in and out of this best supporting actress category for quite some time.
"They were like the golden tickets this year. They were really very coveted spots, particularly in this category, so I'm absolutely thrilled."
George Miller's post-apocalyptic thriller "Mad Max: Fury Road" was named film of the year on Sunday, while Miller won the director of the year award.
The awards are voted for by 140 members of the Critics' Circle Film Section.