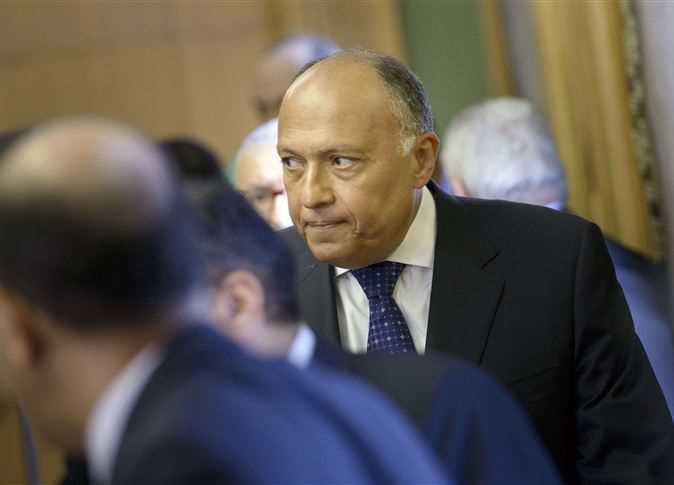 The Egyptian Foreign Minister Sameh Shoukry flew on Tuesday to Saudi Arabia to attend the 41st Gulf Cooperation Council Summit, hosted by Saudi Arabia's Al-Ula Governorate.
Egyptian Foreign Ministry spokesman, Ahmed Hafez, confirmed on twitter that Shoukry had arrived in Al-Ula to participate in the summit.
The FM's trip comes amid expectations that the summit will lead to the end of the diplomatic dispute between Qatar and Egypt, Saudi Arabia, Bahrain, and the United Arab Emirates, as Saudi Arabia and Qatar reached a US and Kuwait-brokered agreement to resume flights and reopen land and sea borders on Monday.
Hafez said that Egypt always seeks to preserve Arab unity and reach reconciliation through means that allow for cooperation and the preservation of all included parties' interests.
Echoing President Abdel Fattah al-Sisi in a statement he made just days ago, Hafez stressed the importance of mutual respect, sincere intentions, and non-interference in internal affairs.
The step toward reconciliation comes after nearly four years of a blockade against Qatar over alleged terrorism sponsorship and its close relations with Iran.
Egypt remains wary of reestablishing ties with Qatar due to its connections with the Muslim Brotherhood and the harsh coverage Cairo receives from Qatari media, specifically state-run Al Jazeera.