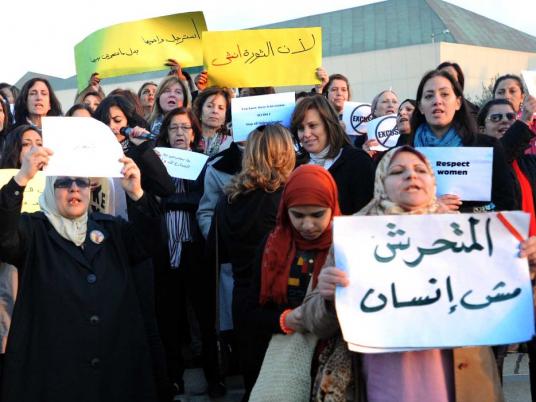 Egypt's National Council for Women (NCW) announced Thursday that they will be operating a help center to receive harassment reports from women during Eid al-Fitr holiday.
The head of the council Maya Morsi said in a statement that there will be branches operating throughout all governorates to receive complaints in cooperation with the human rights department of the Interior Ministry.
NCW will be working with an Interior Ministry unit specialized in combating violence against women to ensure swift intervention in cases of harassment, said Morsi.
She added that the lawyers of the NCW's Complaints Department will accompany police forces during the security campaigns as well as during their response to sexual harassment reports during the Eid.
Security measures will be stepped up during Eid al-Fitr to arrest sexual harassers, and the NCW shall provide legal assistance to women who file lawsuits against perpatrators.
National holidays in Egypt have become associated with a peak in sexual violence and mass incidents of harassment and rape.
A study by UN Women in 2013 found that 99.3 percent of Egyptian women and girls surveyed reported having been subjected to verbal or physical harassment at some point in time.
Edited translation from Al-Masry Al-Youm