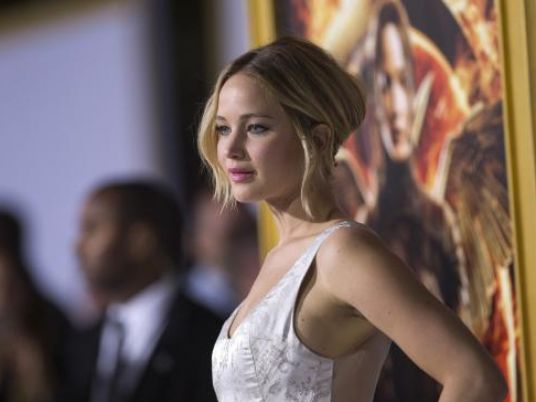 Jennifer Lawrence, the 25-year-old "Hunger Games" star, is the world's highest paid actress, according to a new ranking published by Forbes.
The actress took in an estimated US$52 million in earnings over the last year to June, thanks to her role in the fantasy action triology as the heroic 'Katniss Everdeen.'
Scarlett Johansson came in second, raking in a cool $35.5 million, followed by 'Bridesmaid' star Melissa McCarthy with $23 million.
Only one non-American made the ranking — Chinese actress Fan Bingbing, who broke into the top 20 for the first time, earning $21 million.
Sharp gender wage gap
While $52 million is no chump change, it pales in comparison to what the highest paid men in Hollywood can command.
This year's best paid actor, Robert Downey Jr., made a whopping $80 million.
Only four actresses on the list earned more than $20 million, while 21 of their male counterparts banked $20 million or more.
The entertainment industry is known to be extremely unforgiving to women.
Young Hollywood actors and actresses make about the same in yearly earnings but that parity quickly evaporates as they age.
According to one study, actresses' pay peaks at age 34 and sharply drops off. Actors on the other hand reach their earnings peak at 51, and just as importantly, their pay does not drop after that nearly as severely as it does for actresses.
Top 10 highest-paid actresses in 2015:
1. Jennifer Lawrence: $52 million
2. Scarlett Johansson: $35.5 million
3. Melissa McCarthy: $23 million
4. Fan Bingbing: $21 million
5. Jennifer Aniston $16.5 million
6. Julia Roberts: $16 million
7. Angelina Jolie: $15 million
8. Reese Witherspoon $15 million
9. Anne Hathaway $12 million
10. Kristen Stewart $12 million