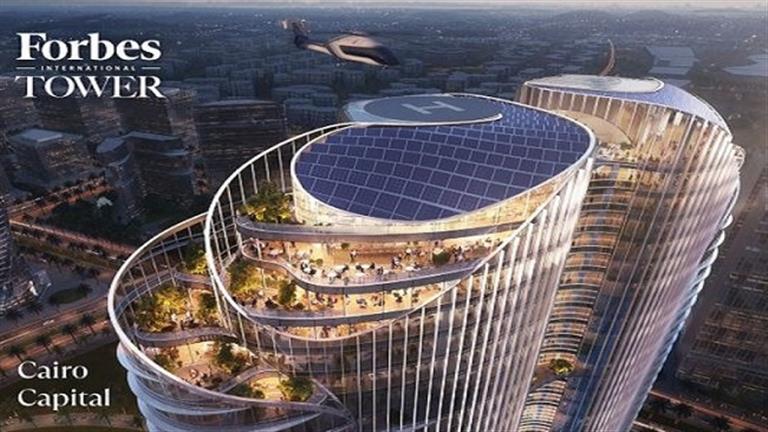 The world's first Forbes Tower is set to be built in the New Administrative Capital following the signing of a memorandum of understanding, announced the Chairman of the Board of Directors of the Administrative Capital Company Khaled Abbas.
In a Saturday telephone conversation with TV presenter Lubna Asal on the Al-Hayat channel, Abbas added that this Forbes Tower will also be the first environmentally friendly tower  built at the highest standards in the world.
Abbas said that the project was designed by international engineer Adrian Smith, the designer of Burj Khalifa, who designed some of the tallest towers in the world, including the Jeddah Tower and Trump Tower in New York City.
The importance of the tower is that it showcases how the New Administrative Capital has become an attraction for major international companies, Abbas said.

Abbas explained that the Forbes Tower requires certain specifications in infrastructure and smart architecture, and choosing the capital for this project is a great success.
He pointed out that the tower has Saudi-Egyptian investments at a cost of approximately US$670 million.