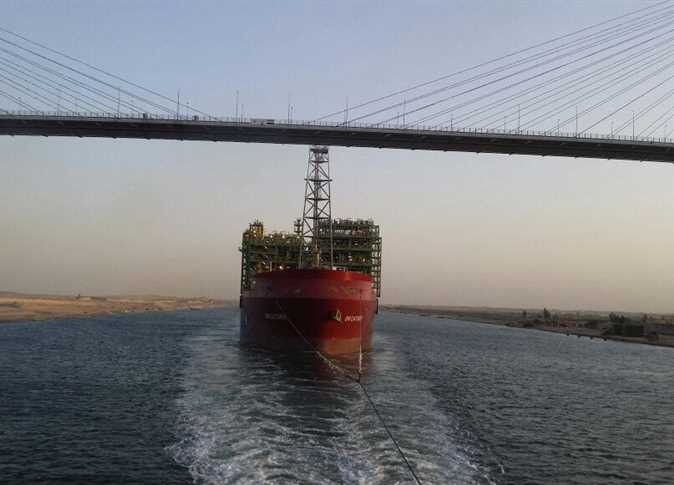 Chairman of the Suez Canal Authority, Mohab Mamish, said that the largest oil tank in the world, BW CATCHER, with a capacity of 100,000 tons, crossed the Suez Canal on Thursday. The process took 14 hours, he added in a press statement on Friday.
The crossing of the huge Panamanian tank, which is 1.241 meters long, 50 meters wide and 5 meters in diameter, necessitated special preparations due to its slow speed which did not exceed 8 kilometers per hour, due to its huge size, according to Mamish.
Six giant locomotives, two belonging to the owner company of the tank and four locomotives belonging to the Suez Canal Authority dragged the tank through the Suez Canal. Twelve senior guides with the Suez Canal Authority were assigned to guide it through the canal according to a special time plan, he mentioned.
The oil tank entered the canal at 9am on Thursday morning, from the south heading northwards to Port Said on its journey from Singapore to the United Kingdom, said Mamish.
The captain of the ship expressed his happiness to cross the channel in its record time, praising the efficiency of the guides of the Suez Canal Authority and the special arrangements made to carry out the crossing process with such professionalism and excellence, according to Mamish.
Fifty-one ships crossed the Suez Canal on Friday in the two directions with a total tonnage of 3 million and 800 thousand tons, he said, stressing that unprecedented record in revenues, loads and the number of ships of the Suez Canal are expected for the year 2017.
Edited translation from Al-Masry Al-Youm