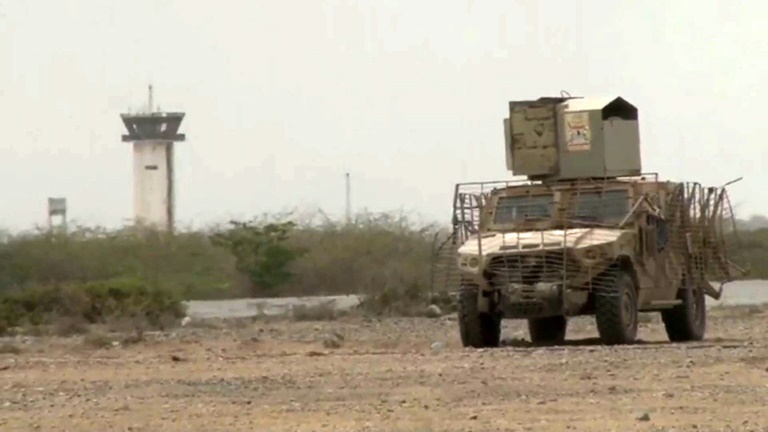 Emirati-backed Yemeni government forces seized Hodeida airport from Huthi rebels on Wednesday, the coalition said, in a major step towards retaking the key Red Sea port city.
"The airport was completely cleared, Thank God, and is under control," coalition commander for the Red Sea coast, Abdul Salaam al-Shehi, said in a video posted by the United Arab Emirates' official WAM news agency.
Last Wednesday, government forces launched an offensive to clear Hodeida of rebel fighters who have held it since 2014, raising UN concerns for vital aid shipments and commercial food imports through the city's docks.
The airport is disused but housed a major rebel base just inland from the coast road into the city from the south.
It lies just eight kilometers (five miles) from the city's port, through which three-quarters of Yemen's imports pass, providing a lifeline for some 22 million people dependent on aid.
UN envoy Martin Griffiths held four days of talks in the rebel-held capital Sanaa in a bid to avert an all-out battle for the city but flew out on Tuesday without announcing any breakthrough.
The United Arab Emirates and other members of a Saudi-led coalition that intervened in support of the government in 2015 have accused regional arch foe Iran of using Hodeida as conduit for arms smuggling to the rebels. Tehran has denied the allegation.