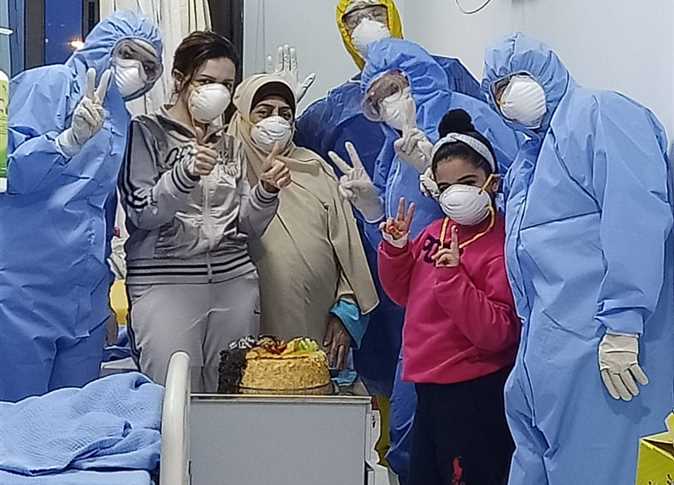 The youngest person infected with coronavirus in Alexandria, nine-year-old Lamar Ahmed, left al-Agamy Hospital on Tuesday after being placed under quarantine for nine days with her mother Heba al-Nashar, her grandmother and her aunt, all of whom were also infected with coronavirus.
Lamar and her grandmother made a complete recovery and left the hospital, according to Lamar's mother, who is still under quarantine.
Al-Nashar's sister left the hospital four days ago.
Al-Nashar praised the hospital and the treatment the family received from the medical team, including the doctors and nurses who dealt with them as though they were family.
She said that although the hospital isolates infected patients following their entry, her sister, her mother and her daughter were placed in one room together.
Five other patients also left the hospital on Tuesday following their recovery, bringing the total number of recovered cases in Egypt so far to 44.
Egypt on Tuesday confirmed nine additional deaths and 128 new coronavirus cases, bringing the country's number of confirmed total cases so far to 1,450.
Ninety-four people have died from the virus in Egypt. 
The newly infected cases are all Egyptian nationals who returned from abroad or were in contact with previously confirmed cases in Egypt, Health Ministry Spokesperson Khaled Megahed said, adding that the total number of fully-recovered cases rose to 276 on Tuesday, all of whom have been discharged from isolation hospitals.
A total of 427 positive cases have been tested in Egypt, with all results now returned negative.
Seventeen cases left quarantine on Tuesday