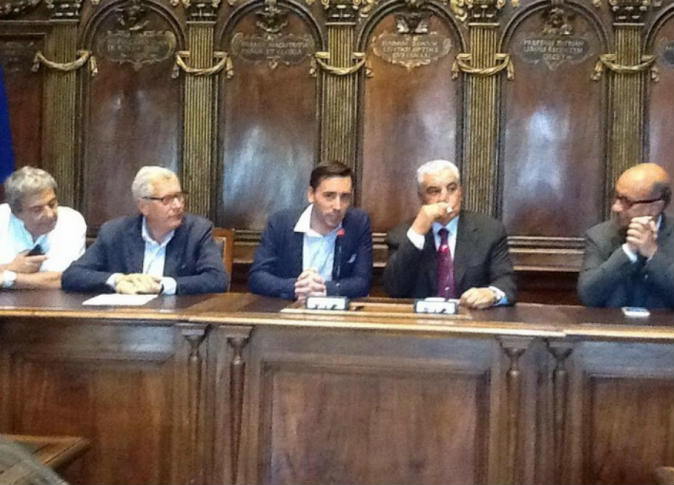 The launch of an Italian translation of Zahi Hawass's book, "The Legend of Tutankhamun", was celebrated in the city of Viterbo, Italy on Saturday.
At the ceremony, famous Italian media personality Roberto Jacob said Hawass revealed to the world new secrets about the legendary King Tutankhamun.
"The presence of so many of us here today proves that Italians love Egypt," he said.
For his part, Hawass said Egypt will remain safe no matter what happens. "Terrorism will not deprive people of traveling to see our antiquities," he said.
Hawass said he has three dreams that have yet to come true. "The first is to send a robot once again inside the Great Pyramid to reveal new secrets about King Cheops, the second is to find the mummy of Queen Nefertiti and the third is to find the tomb of Ankhesenamun, the widow of Tutankhamun," he said.
He said King Tutankhamun was not killed as some claim, but died in a chariot accident during a hunting trip.
At the end of the ceremony, a video of Hawass's most important achievements in archeology over the past 40 years was shown.
Edited translation from Al-Masry Al-Youm