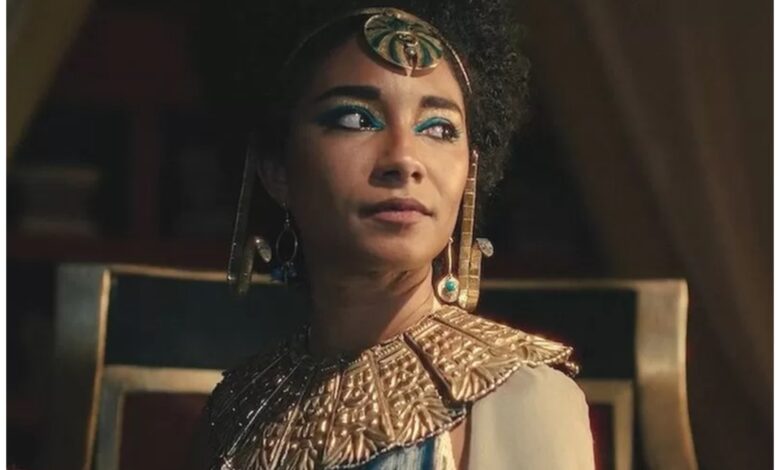 Almentor – the leading Arabic video-learning platform in the Middle East – announced the launch of a course by prominent archaeologist and Egyptologist Zahi Hawass, dubbed "Cleopatra: Ending Controversy and Revealing the Truth" on May 18.
The course delves into the current controversy spreading about the origins of the ancient Egyptians and their ties to Africa.
Hawass elaborately denied claims of Cleopatra's African origin using scientific evidence.
The course explores many different theories related to Afrocentrism while also discussing alternative perspectives.
Hawass' comprehensive research and analysis resolves the controversy over the origins of ancient Egyptians.
During the session, he shed light on the unique characteristics of the Egyptian civilization and emphasizes the importance of accuracy and realism in documentaries and historical fiction.
Egypt fights back
Hawass previously said that during one of his lectures in Los Angeles, he was protested by people objecting to his refusal to consider Cleopatra being Black.
They carried banners with slogans against him, he said, adding that they had fallen for false information.
During a phone interview with "Hadith al-Qahira" (Cairo Talk) talk show on the "al-Qahira wal Nas" (Cairo and the People) channel, Hawass stressed "We are not against blacks, and if the same situation happened with the continent of Asia, I would object to them."
He emphasized that Cleopatra was burgundy in color, and not dark-skinned, and this a fallacy bought into by African Americans.
Hawass pointed out that "our film, which we released about Cleopatra, also received international attention, and this film responded strongly to the whole world."
Compensation against Netflix
An Egyptian team consisting of several jurists and archaeologists demanded financial compensation worth two billion dollars from Netflix for distorting the image of Queen Cleopatra and ancient Egyptian civilization.
A letter submitted by the team to UNESCO stated that Egypt has the right to an initial compensation of two billion dollars for distorting the "Egyptian identity".
The letter said Egypt also has the right to take legal measures to preserve the tangible and intangible Egyptian heritage, whether ancient or modern.
Critically panned
Netflix's "Queen Cleopatra" documentary has received the worst audience rating ever in TV show history on Rotten Tomatoes, according to a Forbes report. The series got a one percent audience approval rate due to the great turnout of Egyptians to express their anger at its falsification of history, Forbes reported. The Netflix film about the story of Cleopatra made her appear dark-skinned as if her origins were African and not Macedonian.