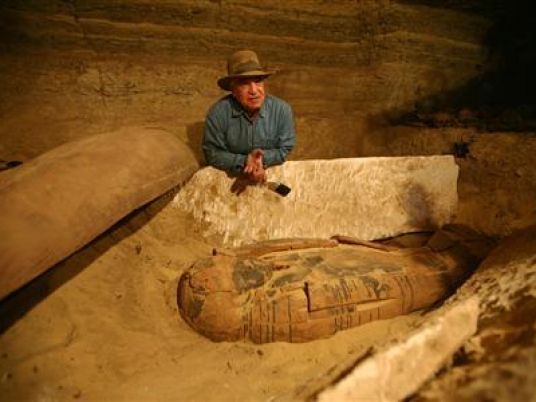 Egypt's former Minister of Antiquities Zahi Hawass expressed his astonishment at rumors connecting the upcoming transfer of mummies in a parade and the so-called "curse of the Pharaohs" to the recent accidents and disasters occurring in Egypt.
According to the curse, anyone who disturbs the mummy of an ancient Egyptian may be subject to bad luck, illness, or death. Stories have been told of archaeologists, thieves, and normal civilians being touched by the curse.
Hawass said, during a telephone interview with host Lamis al-Hadidi on "Kelma Akhira", that the curse is not real.
He continued, "We have discovered dozens of graves before and excavated mummies, and nothing happened. Royal mummies were transferred more than once before that, and the curse of the pharaohs did not happen."
Although there have been deaths in the past from opening tombs, Hawass said, these were due to the presence of toxic bacteria created from chemicals during the mummification process.
Now, Hawass explained, archaeologists are well-equipped to safely open tombs.
Hawass concluded by saying that the upcoming transfer of the mummies is something that the ancient pharaohs would be proud of.
The Golden Pharaohs' Parade is planned to be an extravagant procession on Saturday, starting at 6 pm from the Egyptian Museum in Tahrir Square and heading down the Nile Corniche to the new National Museum of Egyptian Civilization.
Curse or no curse, Egypt has witnessed several tragedies and accidents throughout recent weeks, including the container ship Ever Given that ran aground in the Suez Canal and caused massive delays, the Sohag train collision that killed 18 people, and a building collapse in Cairo that killed at least 18.
IMAGE: Zahi Hawas speaks to the media about the newly discovered rare intact mummy, 11 February 2009. REUTERS/Mike Nelson/Pool