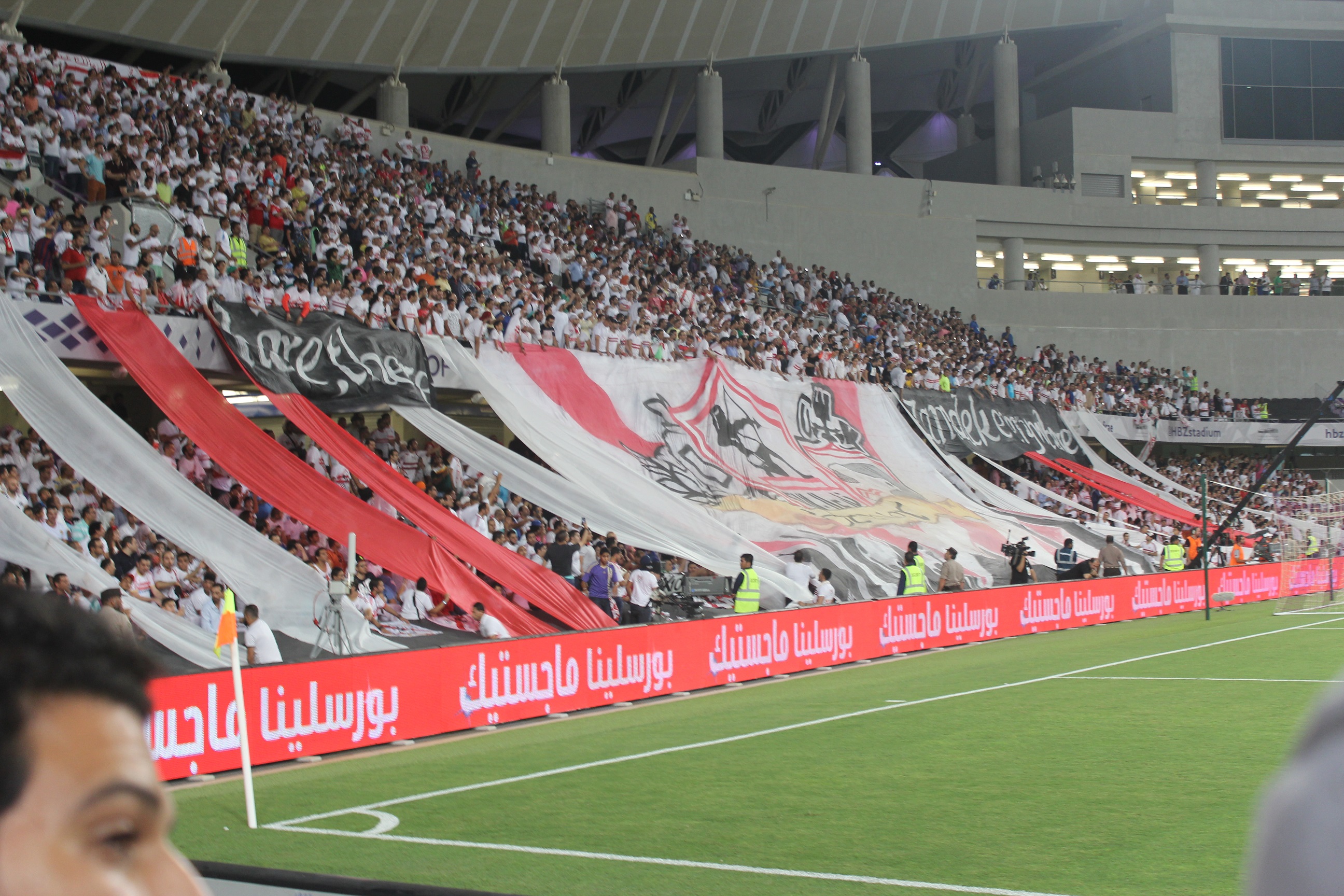 Zamalek Sporting Club president Mortada Mansour announced on Twitter the suspension of all of the club's sporting activities, including football, and its withdrawal from the national football league "until the conspiracy on the club is over".
Mansour's weekend announcement marked confusing and turbulent times for the prestigious sporting club, which is mired in debt and corruption charges. The announcement also followed the recent detention of Zamalek's financial director, Mohamed Al-Shahawy, for exchanging club funds to Egyptian pounds in the black market.
"The White Fortress is an Egyptian sports pyramid," Mansour maintained in a conference on Sunday. "Zamalek is a pyramid and its president is a lion. Neither a pyramid falls nor a lion."
Mansoue distanced himself from the scandal, and from Zamalek ex-president Mamdouh Abbas, claiming "Zamalek's board did not create a cent in personal profit during their time in the post…on the contrary, it saved several millions compared to Mamdouh Abbas, who wasted almost LE one billion."
He also claimed that the government was holding money which Chairman of the General Sports Authority in Saudi Arabia, Turk Al-Sheikh, had given to him. "I want the government to give me my money back, which was originally awarded to me…and I by turn, deposited in the club's safe to complete Al-Naqaz and Ferjani Sassi's deal."
Zamalek SC has suffered an ongoing financial crisis on the backdrop of corruption accusations. In 2017, when Zamalek's then-CFO put forward his resignation due to its worsening debt, banks were prompted to seize some of its funds. The debts included insurance company bills and outstanding tax payments. Moreover, the club owed money to its ex-president Mamdouh Abbas, who had earlier given Zamalek a personal loan of LE 1 billion.
The ongoing crisis escalated when Mortada Mansour announced that Zamalek board member Hany Zada had opened a separate bank account to recover any remaining funds that Zamalek receives, instead of the club's official bank account.
It was then that Minister of Youth and Sports Khaled abdel Aziz decided to interfere in the matter, forming a committee from his ministry and the Youth and Sports Directorate to handle the club's financial matters until investigations were concluded, upon request from the prosecution.
The committee is headed by Deputy Minister of Sports Ismail Al-Far and includes several members such as Ahmed Saleh, director of sports in Giza governorate, Mohamed Said, head of law matters in Ministry of Sports, and as Mohamed Abdel Karim, financial inspector in the Youth and Sports Directorate in Giza. The minister also convened in March with Prime Minister Sherif Ismail to discuss the club's financial position.
The same month saw investigations from the Public Funds Prosecution into tampering with public funds.
Back then, Mortada Mansour welcomed Abdel Aziz's decision to have the club undergo ministry financial interference, adding that he was open to have the club's safe inspected by a monetary committee, on the condition of that the club could continue its sporting activities.