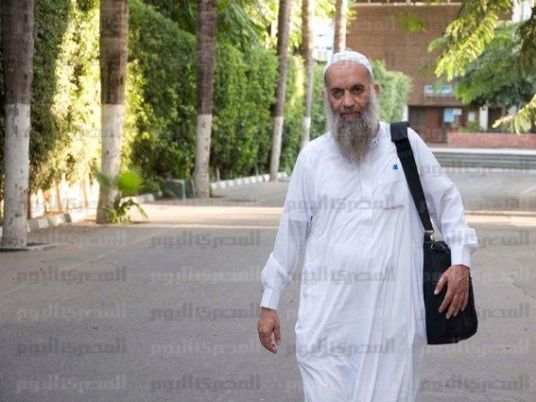 Lawyers representing Mohamed al-Zawahiri, the brother of al-Qaeda's top leader, Ayman Al-Zawahiri, told the Cairo Criminal Court on Wednesday that the material evidence presented in their client's trial over terrorism charges had been tampered with and fabricated.
Zawahiri is facing charges of organizing terrorist attacks and forming a terrorist cell following the ouster of Egypt's former president Mohamed Morsi. Police said 50 of the suspects had been arrested with various weapons and explosives in their possession, in addition to maps of sensitive state facilities and information on a number of public figures.
However, according to Nabawy Ibrahim, a member of the defence team, the defendants had nothing to do with the weapons, which allegedly were found in their possession.
Replying to the defense lawyer's argument, prosecutors said the evidence is sound, as it has been verified by forensic labs.
Zawahiri was pardoned by Morsi after the latter's election in 2012, along with other Islamist figures, but was arrested again in 2013.
Edited translation from Al-Masry Al-Youm