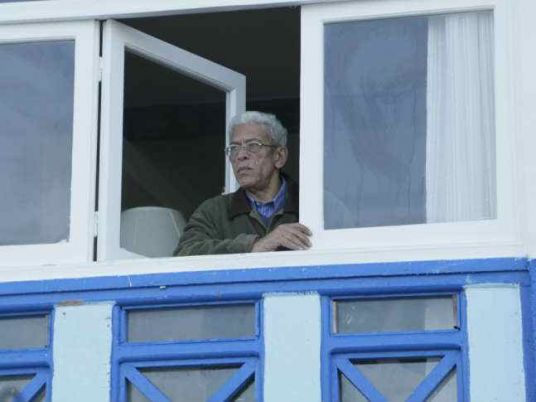 Zawya movie theater in Downtown Cairo's Odeon Cinema will screen a retrospective of prominent Egyptian director Dawoud Abdel Sayed from the 17th to 20th January, its facebook page said yesterday.
Four of Abdel Sayed's most prominent works will be screened, one on each day at 6:30 pm: Kit Kat, Sarea el-Farah (The Wedding Thief), Ard al Khouf (Land of Fear) and Mowaten we Mokhber w Haramy (A Citizen, a Detective and a Thief).
Over the course of the week, the director's most significant works will be screened in chronological order, and will be followed by a Q&A with the Abdel Sayed moderated by film critic Ahmed Shawki.
Abdel Sayed is one of the most outstanding directors of Arab cinema. Born in Cairo in 1946, he was deemed a pioneer of Egyptian New Realism of the 1980s.
His 2010 film Rasa'el Al Bahr ( Messages by the Sea) was Egypt's entry in the academy awards of the same year.