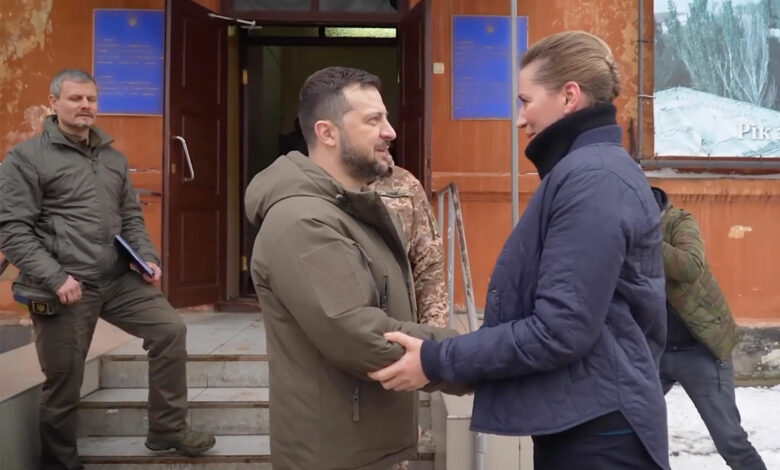 Ukrainian President Volodymyr Zelensky met the Danish Prime Minister Mette Frederiksen in the southern city of Mykolaiv, according to a video on his Instagram channel.
Together, they visited wounded Ukrainian soldiers in the hospital, where Zelensky handed out medals to medical military staff.
Zelensky "held a meeting with the leadership of the region and the regional center, the command of the Kherson operational grouping of troops and the heads of law enforcement and security agencies of the Mykolaiv region," his office said. "The participants discussed the operational situation in the south of Ukraine and the consequences of Russia's missile and drone attacks."
Zelensky and local officials also discussed "the current state of the region's energy infrastructure, the means of its protection, and the pace of its recovery," according to the statement.