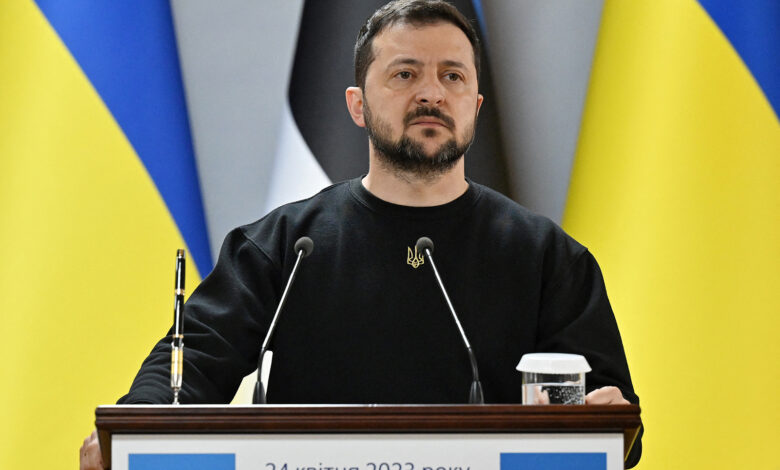 Ukrainian President Volodymyr Zelensky sent condolences to victims of Russian missile attacks across the country on Friday.
"People are still trapped under the rubble [in Uman]," Zelensky said in a post on his official Telegram channel. "Unfortunately, there are casualties, including a child."
Zelensky said a child was killed following the shelling on Dnipro in central Ukraine, adding that "my condolences to everyone who lost their loved ones because of the Russian terror!"
Attacks were reported in the central Ukrainian cities of Dnipro, Uman in the Cherkasy region, and the city of Ukrainka, located some 45 kilometres (28 miles) south of the capital Kyiv.
"This Russian terror must face a fair response from Ukraine and the world. And it will," he said. "Every such attack, every evil act against our country and people brings the terrorist state closer to failure and punishment."