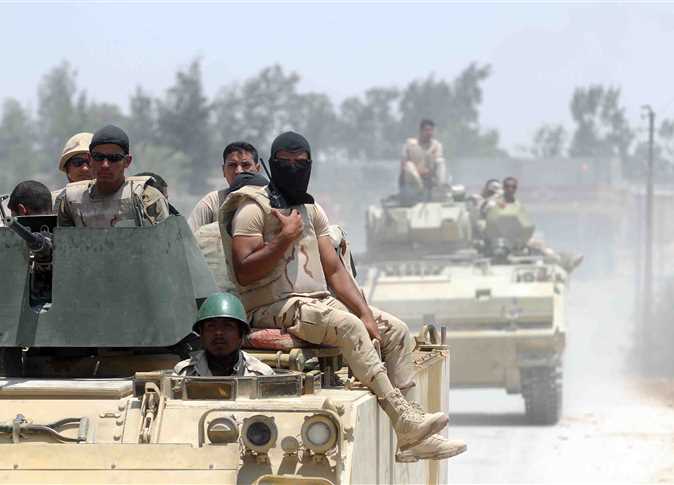 Ten militants were killed on Tuesday in an exchange of fire with security forces in Arish, North Sinai.
The National Security Sector had received information that ten alleged extremists, who were planning terrorist attacks, took shelter in a deserted plantation in Obour area, Arish.
The security forces launched a crackdown on the plantation where the ten extremists died in an exchange of fire. Three automatic rifle, two pistols, two IEDs, and ammunition were found in their possession.
Following the overthrow of Muslim Brotherhood president Mohamed Morsi in 2013, attacks against security forces in North Sinai have spiked massively. A low-intensity war has ensued between Islamist militants and the state.
In February 2018, Egypt's armed forces launched a wide-ranging operation in the Sinai, with the stated goal of combating terrorism in the peninsula.
One month into the operation, Official Army Spokesperson Tamer al-Refaei stated that 105 militants had been killed.
Edited translation from Al-Masry Al-Youm.