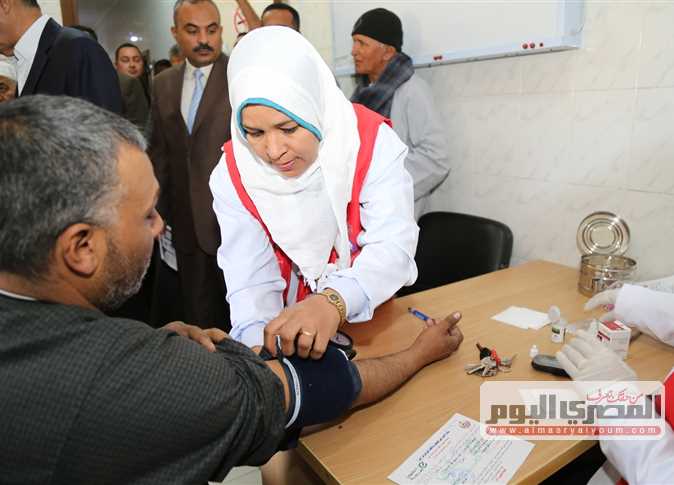 Minister of Health and Population Khaled Abdel Ghaffar on Saturday said that the "100 Healthy Days" initiative has contributed to scaling up the rate of benefiting from the healthcare presidential initiatives, sponsored by President Abdel Fattah al-Sisi, by the 79 percent.
Since the launch of the "100 Healthy Days" initiative in June 25, 2023, the benefiting rate of the maternal health presidential initiatives has increased by 890 percent, according to Ministry of Health and Population Spokesman Hossam Abdel Ghaffar.
He added that the daily maternity clinic visits have increased from 341 to 3,044 visits per day.
The rate of benefiting from chronic diseases initiative has went up by 259 percent, the spokesman said, noting that the daily clinic visits in this aspect has increased from 14,363 to 37,232.
Minister Abdel Ghaffar has directed the necessity of intensifying the activities of the "100 Healthy Days" initiative, upon instructions of the political leadership, in order to reach out to largest possible number of citizens nationwide.