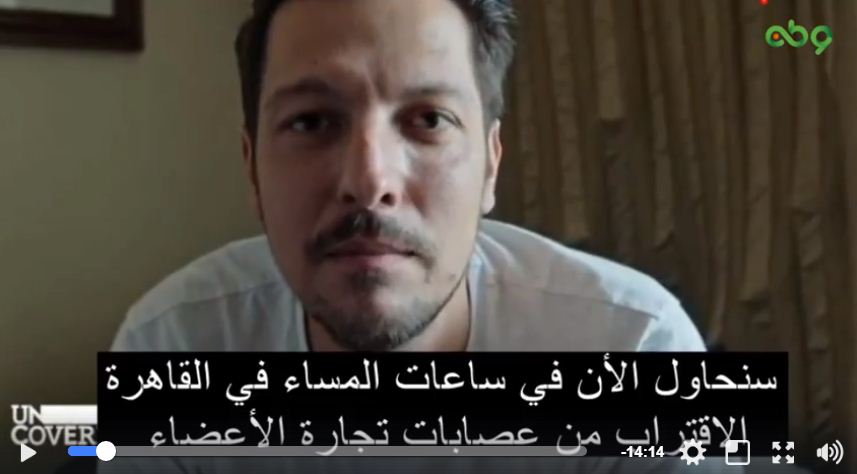 The startup scene in the Arab world continues to boom, with high value deals being culminated, new venture capitalists growing in size. and more investors in the region maturing.
This year, Forbes, compiled lists to rank the brightest startups and investors across the Arab World. The list of 100 Startups in the Arab World was comprised of startups that have championed the most innovative ideas and received the most external funding in the last year. 50 Start-ups to Watch are those who have not yet received big-ticket funding but are looking promising for the future, along with the 50 Most Active Investors.
Thirteen Egyptian startups were listed by Forbes in the list of 100 startups that championed the most innovative ideas and received the most external funding, with the health tech-platform Vezeeta, ranking 5th
Founded by Amir Barsoum in 2015, Vezeeta is known as the first company in Egypt to digitize the way in which to book a doctor's appointment. It has grown into a platform with over 3,500 doctors and over 60,000 monthly bookings across five Egyptian governorates.
The startup announced in April that it is now setting off to launch in Jordan and Lebanon, entering a combined market of over 14 million people. The company closed a $5 million investment deal –  one of the country's largest investment rounds, and few months later, it closed another $500,000 deal with Endeavor Catalyst, totaling $11 million in funding.
Next on the list was Instabug, ranked 40th by Forbes, the startup was founded by Omar Gabr in 2012. The bug-reporting app helps submit reports on more than 12,000 apps, and connects nearly 300 millions iOS and Andriod users. A graduate of Flat6Labs Cairo and Silicon Valley's Y Combinator, the startup made waves in 2016 when it raised a $1.7 million seed investment led by Accel Partners, and a total $2.1 million raised and offices in Egypt and USA.
Coming in 43rd in the list was Edfa3ly, a company that facilitates online ordering and shipping of US merchandise.  The platform, which allows consumers to buy products abroad without paying excessive shipping fees, started off with EGP 120,000, and managed to raise $1.25 million from 500 Startups, among other investors. With a total funding of $2.5 million, the startup manages offices in Egypt as well as warehouses in the USA.
Ranked at 48th in Forbes' list was Yaoota, founded in 2014 by Founded Sherif ElRakabawy and Mohamed Ewis. At the core of their business, the company compares prices across online stores, such as Souq and Jumia, obtaining revenue through cost-per-click. In 2015, the startup closed a massive $2.7 million funding round, led by UAE-based KBBO Group.
Followed by Wuzzuf, as 51st on the list, Wuzzuf broke records grabbing a $1.7 million investment in 2015 from Sweden-based Vostok New Ventures and UK-based Piton Capital – one of the first major investment deals closed by an Egyptian startup -in addition to previous investment from 500 Startups and Endure Capital. In December 2016, the recruitment platform made headlines once again when it acquired job assessment provider Viriphi, aiming to catalyse job hiring for one million Egyptians by 2020.
The woman who made it to global stage with Barack Obama at the Global Entrepreneurship Week (GEW) in Stanford, US, ranks 54th with her startup Eventtus. founded by Medhat, along with Nihal Fares is a platform for ticket event sales and audience engagement.
Ranking 59th in the region on Forbes' list is the newly founded startup has been making waves with its artificial intelligence powered personal helper. Founded by Karim Elsahy and his wife, Abeer Elsisy, is a bot service that acts as a one-stop shop for all kinds of purchases. With a total $1.3 million in funding, the app has garnered thousands of users around the globe.
Other Egyptian startups that got listed by Forbes' were yearis ElMenus, Aqarmap, Yumamia, Goodsmart and Zee3.
Forbes placed seven Egyptian startups on the 50 Startups To Watch In The Arab World list, including mass transit system SWVl, Moviepigs online streaming, Taskty home maintainances services, Raye7 car pooling system, Mum, Bosta, and Biodiesel Misr