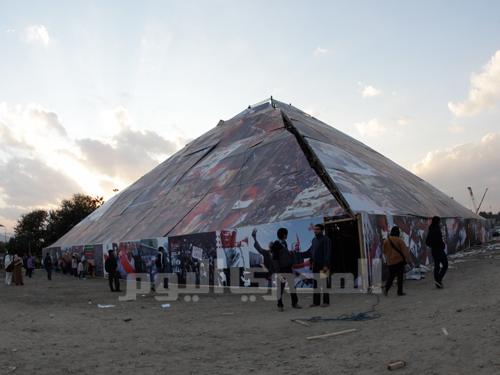 Abdel Fattah Ibrahim, president of the General Union of Spinning and Weaving Workers, announced Sunday that the workers of the Egyptian Spinning and Weaving company in Mahalla city, Gharbiya, have ended their strike and returned to work.
Ibrahim said in his statement, that the workers had assigned a union to negotiate with the government on their demands and will continue meetings with government officials over their demands.
Negotiations on ending the strike began on Friday evening and continued until after midnight, said Ibrahim, stressing that he went personally to the headquarters of the company with members of the union, and convinced the workers to return to their posts.
The workers agreed to return full time, while while if they could continue negotiations on their financial demands, he said.
The employees pledged to make up for the losses suffered by the company, as a result of the strike during the past days, said Ibrahim.
MP Mohamed Abdo said that the workers ended the strike after generous effort from the Mahalla MPs, adding that the strike caused the company losses of over LE100 million.
Over 6,000 workers of the Egyptian Spinning and Weaving Company in Mahallah city, Gharbiya, began an open-ended strike on Monday August 7, demanding the ten percent bonus promised to them by President Abdel Fattah al-Sisi and the parliament.
They also called for the disbursement of additional month long delayed bonuses.
10,000 more company workers joined the strike the following day.
Edited Translation from Al-Masry Al-Youm