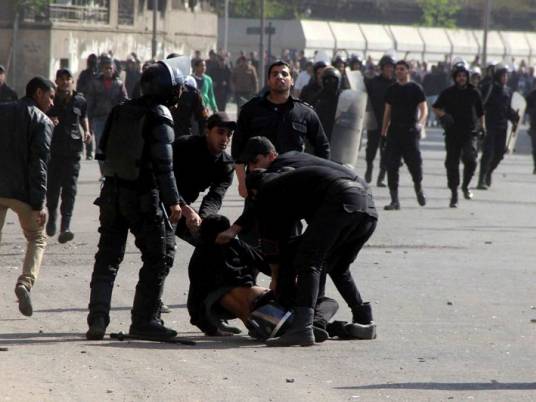 Seventeen defendants were acquitted on charges of assaulting the police in clashes around Tahrir Square and the Nile Corniche by the Qasr al-Nil Misdemeanor Court on Thursday.
Prosecutors charged the suspects with possession of Molotov cocktails, disturbing the public order and endangering the lives of citizens.
According to the state-owned Al-Ahram newspaper, the defendants denied all charges, and claimed they were arrested while passing by the clashes.
Two people were killed in those clashes earlier this month, which also saw the temporary closure of the Semiramis Hotel due to damages and security risk. Several others were also arrested in the incidents.
The country has seen a wave of often violent demonstrations against President Mohamed Morsy and the Muslim Brotherhood since the second anniversary of the 25 January 2011 revolution.