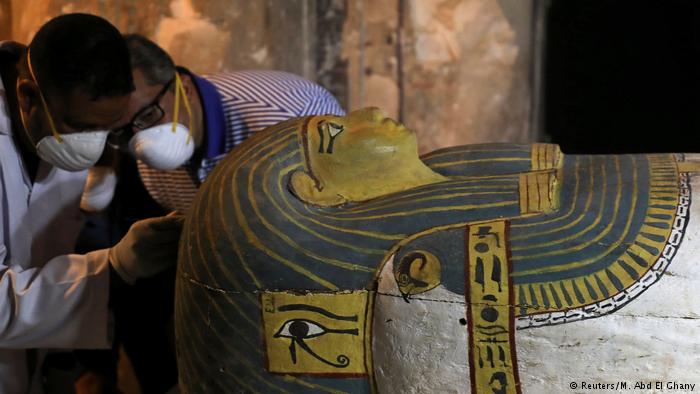 The Ministry of Interior announced a number of street closures and detours that will take effect during the royal procession of mummies on Saturday, which will transfer 22 mummies from Egyptian Museum in Tahrir Square to the National Museum of Egyptian Civilization.
In a statement on Thursday the ministry said that the procession will take place along the Nile Corniche from 6 pm to 8:30 pm.
It announced the following traffic changes:
All entry and exit points to and from Tahrir Square, including the entry points from the 6th of October Bridge and the 15th of May Bridge will be closed.
All entry points to the 6th of October Bridge coming from Nile Street will be closed, and east-heading side of Galaa Bridge will be closed.
The Nile Corniche and the side streets leading to it, starting from the Qasr al-Nil Bridge and ending at the celebration area in Fustat will be closed.
The University Bridge and Abbas Bridge in the direction coming from Giza will be closed, as well as Masr-Helwan road heading to Athar Ennabi Square.
The streets of Moneeb Bridge and the Autostrad leading to Athar Ennabi Square will also be closed.
Sadat metro station will be closed from 12 pm until 9 pm.
Detours to alternative roads will be made during that period, as shown on the official website of the Ministry of Interior.
Edited translation from Al-Masry Al-Youm