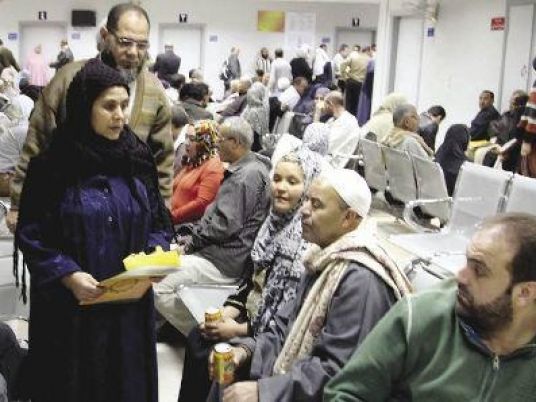 Adviser to the Health Ministry for Information Technology Issam Salah Eddin said that a total of 48.453 million citizens have been screened under the "100 million healthy lives" initiative.
During an interview on Monday with Sada El Balad satellite channel, Salah revealed that 19.378 million citizens suffer overweightness.
"We did not expect this big screening figure for the 100 million healthy lives initiative. We were hoping to screen 30 million people at best, which would have been the highest historical rate," he added.
He pointed out that the results of the screening revealed 1.4 million citizens infected with Hepatitis C virus, 2.5 million citizens suffering from diabetes, and 10.281 million citizens with high blood pressure–21% of those who underwent medical screening.
The "100 million healthy lives" campaign to screen for Hepatitis C and noncommunicable diseases began last year, targeting people aged 19 to 59 for Polymerase Chain Reaction (PCR) test scanning. Those testing positive for the disease are expected to undergo further check-ups and will be provided free medication.
Egypt has the highest rate of Hepatitis C in the world. The diseased first surfaced in the 1950s due to non-sterile injections. The highly-infectious blood-borne virus kills an estimated 40,000 Egyptians each year, and at least 1 in 10 of the population aged 15-59 is infected, according to the World Health Organization (WHO).
Edited translation from Al-Masry Al-Youm