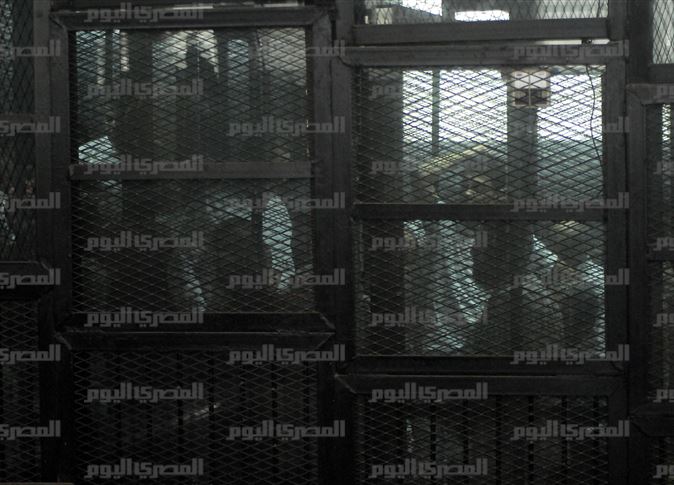 Saudi Arabia has seen a number of natural and manmade disasters in 2015, including terrorist attacks and involvement in a military campaign in Yemen.
The collapse of the crane in the Grand Mosque of Mecca, the hajj crush of September and the Jazan Hospital fire left behind the largest number of dead and injured people.
Jazan Hospital fire kills 25 people
Twenty-five people died and 107 others were injured in a fire in the intensive care unit and the nursery of the Jazan Hospital on Thursday, according to the Saudi Civil Defense Department.
Crane falls in Mecca
On September 11, as the Grand Mosque in Mecca was packed with worshipers, a huge crane used for expansion work at the mosque fell down and killed 107 people and injured 230 others.
The Saudi Civil Defense Department said heavy rain and strong winds of 83 km per hour caused the accident.
Saudi Arabia last year started expansion work at the mosque so that it could accommodate more than two million worshipers.
The hajj crush
On September 24, a few days after the crane accident, a stampede of Hajj pilgrims killed 769 people and injured 934 others, while The Associated Press said there were 2,121 pilgrims were killed.
There were 190 Egyptians among the dead and 14 among the injured.
Emergency Forces mosque blast
On August 17, a suicide bomber blew himself up in a mosque belonging to the Saudi Emergency Forces in the city of Abha, in southwest Saudi Arabia, during the noon prayer, killing 17 and wounding 20 people.
Aramco residential complex fire
A fire broke out in a residential complex belonging to the Aramco oil company in Khobar in August, killing 10 people and injuring 259, according to the Saudi Civil Defense Department.
Saudi authorities said that the cause of the fire was a short circuit in a transformer in the garage that burned 70 cars, adding that the smoke reached the upper floors of the complex.
Suicide bombing near a mosque in Dammam
Four people were killed and four others wounded in a suicide attack near a mosque in Dammam on May 29.
Shiite mosque blast
On May 22, a suicide bomber blew himself up during Friday prayers in a mosque in Qudayh in the province of Qatif, killing 21 people and injuring 102 others.
Edited translation from Al-Masry Al-Youm