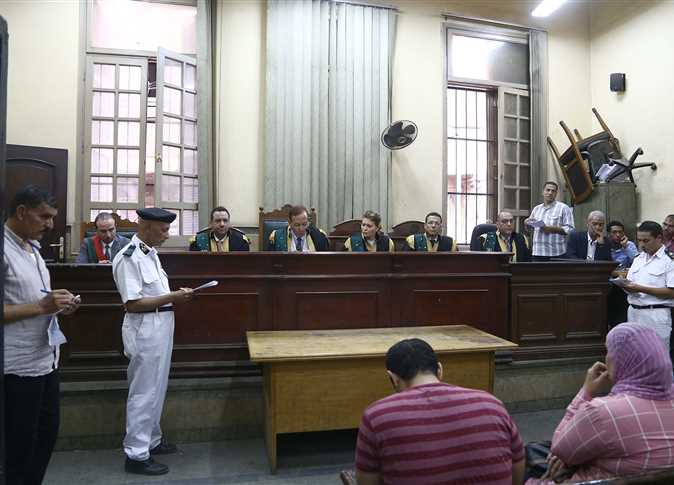 The Supreme State Security Emergency Court held in Abdeen sentenced 21 defendants to 15 years in prison and assigned them five years of probation following the jail sentence on charges of showing force on Sherief Street in Cairo.
They also sentenced a juvenile to one year in prison and ordered the suspension of the sentence for three years.
According to investigations, 22 defendants, including a fugitive, in collaboration with bullies, showed force by threatening and intimidate Yasser Mohamed Abdelaal, Ayman Sayed Ali, and others using glass, firearms, and bladed weapons, which put the lives of citizens at risk and intimidated them.
The defendants destroyed private property and shops of the two victims, causing them losses of up to LE50,000.
An altercation occurred on Sherief Street in downtown Cairo between street vendors and the owner of a shop because the first sat on the sidewalk in front of the shop, leading to a fight between the street vendors and shop owners.
The street vendors returned at 5 pm on the same day accompanied by more than ten individuals and carrying weapons to assault the shop owners and take control of the street.
Edited translation from Al-Masry Al-Youm