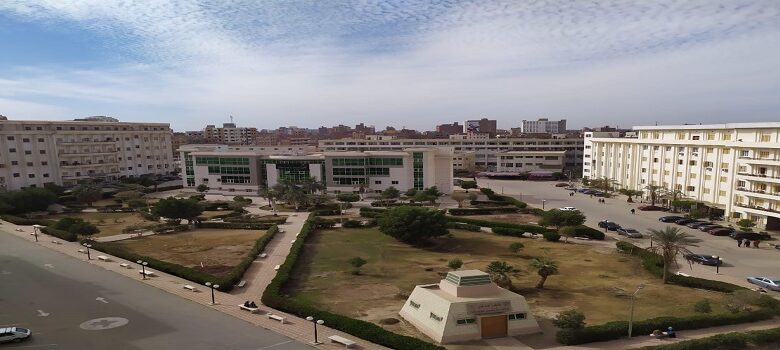 The President of Beni Suef University, Mansour Hassan, announced the inclusion of 21 researchers from the university among the best scientists in the world, according to a study for the American Stanford University for the best 2 percent of scientists globally for the year 2021.
In statements on Tuesday, Hassan explained that the university has made an achievement in international classifications, as the Stanford University study depends on the number of research published from the first year of publication to the current year.
It also depends on the number of total and qualitative citations in each discipline, the number of citations from references, reference research and books, and the number of researches that have been internationally arbitrated.
Hassan continued: for the second year in a row, the university's researchers were able to make this tremendous scientific achievement, which will advance the university in international rankings.
He congratulated all faculty members, scientists, researchers and the classification office at the university for obtaining this achievement, which reflects the extent of the effort exerted in the recent period in the field of advancing scientific research and increasing the number of research published in international fields.
Hassan pointed out to support researchers with all the necessary capabilities to increase the number of research and international participation to achieve advanced positions in international classifications in various disciplines.
The list of researchers from Beni Suef University included: Professor Ayman Moawad Mahmoud, late Professor Ali Bahrawi, Prof. Mohamed Shaaban, Prof. Arafa Hussein Ali, Prof. Wael Hazen, Prof. Mostafa Abu Khadra, Prof. Osama Mohamed Ahmed, Prof. Mohamed Abdul-Qawi, Prof. Hussein el-Sayed, Prof. Ahmed Allam, Prof. Ahmed Mehanni, and Prof. Ashour Mohamed Ahmed, all from the Faculty of Science.
The list also included Prof. Khaled Abdel-Latif, Prof. Heba Salem, Prof. Mohamed Abdel Rahim at the Faculty of Pharmacy, Prof. Ahmed Farghali, Prof. Walid al-Roby, Prof. Samaa al-Daq and Prof. Mohamed Khedr at the Faculty of Graduate Studies for Advanced Sciences, Prof. Hossam Zobaa at the Faculty of Computing and Artificial Intelligence, and Prof. Mohamed Mahmoud Sami at the Faculty of Engineering.