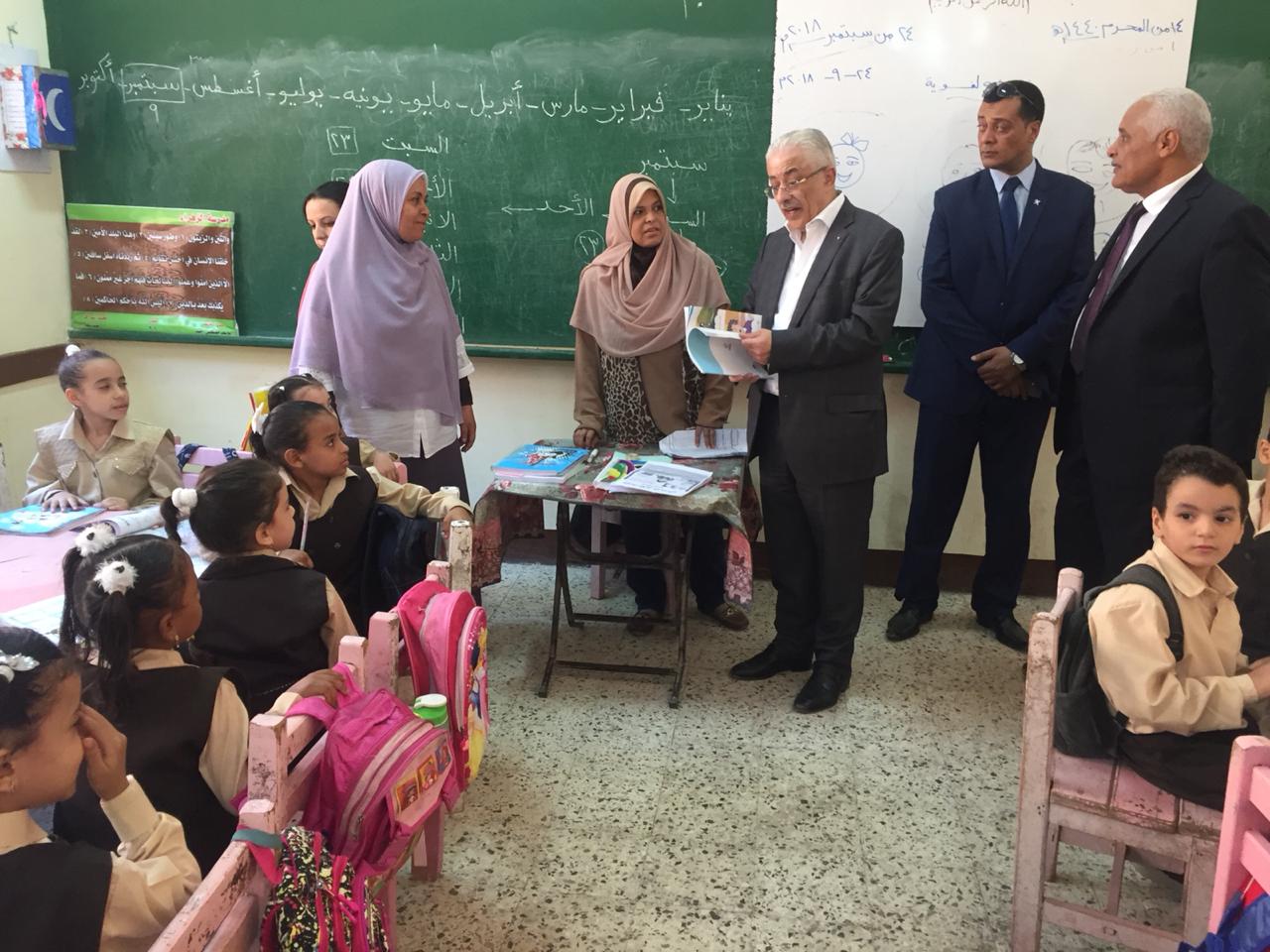 About 22 million students in some 60,000 public schools across all of Egypt began their school year on Sunday, this time beginning a new curriculum.
The Education Ministry's leaderships made intensive inspection tours at the schools.
The head of the Central Administration for Secondary Education Yasser Abdul Aziz and the ministry's spokesman Ahmad Khairy visited several schools in Cairo to check up on students, behavioral procedures and apply the school discipline regulations such as banning mobile phones, smoking. They also inspected maintenance works at the schools and toilets.
Head of the General Education Sector in the ministry Reda Hegazi attended a first grade class in a primary school at Dokki, Giza to explain the new curriculum for students and check on their behavior.
Hegazi explained to the students that the new educational system aims to develop skills necessary in life.
The Minister of Education Tarek Shawki and Director for the Assiut Directorate of Education Salah Fathi made an inspection tour of several schools at the Assiut Governorate.
Shawki instructed ministry leadership to perform inspection visits and to follow up on the the educational process, along with checking on the completion of equipment and maintenance work.
Egypt began implementing a new education system starting this month. It is compulsory in early childhood, KG1, KG2, and the first grade for all public and private schools, and will be gradually applied to higher grades later on.
The Education Ministry says that the new system reflects the constitution and aims to emphasize Arabic language among pupils.
"Unified content" across all schools is highlighted as the main feature of the new educational system, with lessons such as Arabic, Mathematics, Science and Social Studies, in addition to English, religious education and physical activities.
According to local news reports, the curricula in the new system will be unified across various public and private schools.
Edited translation from Al-Masry Al-Youm