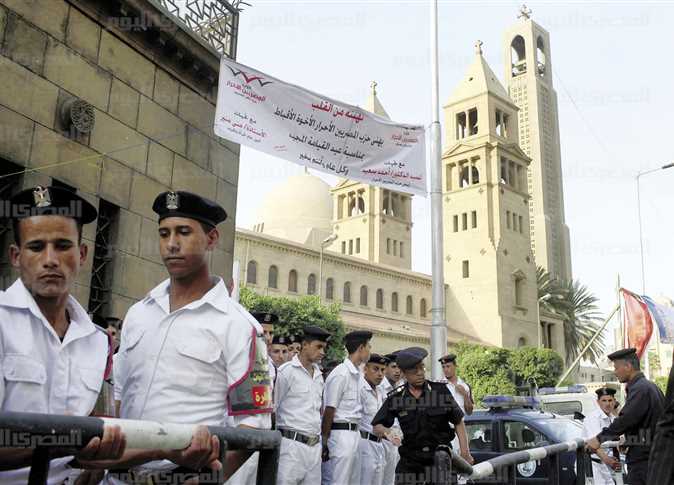 Security alert was announced in all sectors of Interior Ministry in preparation for the Christmas celebrations, in accordance with the directives of Interior Minister Majdi Abdel Ghaffar, a senior security source within the ministry said on Tuesday.
The source added that the minister ordered the cancellation of all leaves of absence for officers, individuals and recruits in all security departments of the ministry, and to raise the degree of the security alert in all governorates across Egypt to ensure the security of the celebrations.
The source pointed out that 230,000 police officers from the National Security Agency, Public Security, Central Security Forces, Traffic Department, and Firefighters will take part in the plan to protect 2626 churches nationwide, including 1,326 Orthodox churches, 1,200 Protestant churches and 200 Catholic churches.
He explained that the plan will include securing all Christian houses of worship, vital institutions and parks through regular and secret security services.
The security source pointed out that all churches have coordinated with all security directorates to check the readiness of surveillance cameras and link them with the camera control room in all security departments.
The source said that firefighters and bomb squads will be deployed at all entrances to Christian houses of worship to detect any explosives and will comb the surroundings through the use of police dogs.
He added that the perimeters of all churches across the country will be closed with security barriers to prevent passage or parking cars inside it completely.
The sources pointed out that security service are checking metal detectors gates at the entrances to the churches, as well as intensifying security measures at the entrances and exits of the churches and roads leading to them.
The security plan tasks the leadership of each security directorate to inspect the regularity of security services at their sites suddenly, to ensure that the forces comply with the security plan.
Edited translation from MENA