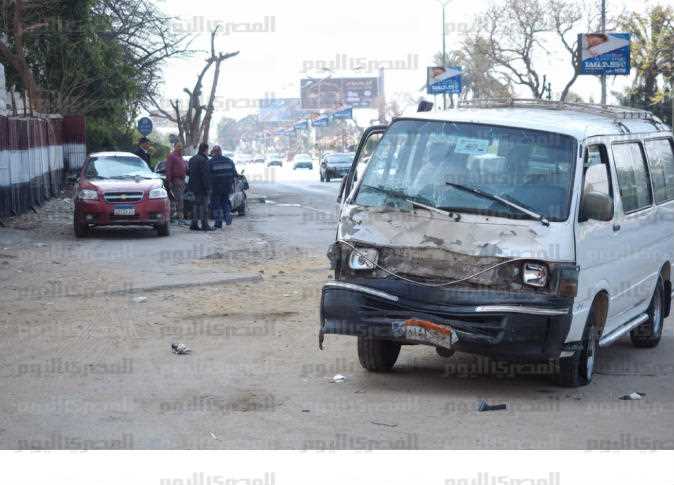 Twenty four people, including seven siblings and ten children, were injured on Friday in the overturning of a microbus on the Eastern Desert road in Malawy, south Minya, al-Watan news website reported.
Initial investigation showed that the rollover occurred after the driver lost control because of the explosion of the vehicle's right front tire.
The victims are from al-Badary, Assiut.
The injured, including one infant, were transferred to Malawy General Hospital and Minya University Hospital. Suspected injuries and trauma include fractures, abrasions, bruises throughout the body, concussions, and comas.
A legal claim was filed on the incident, and prosecutors were notified for investigation.
Egypt has a road traffic fatality rate of 42 deaths per 100,000 people, according to the World Health Organization. The majority (48 percent) of those killed are passengers of four-wheeled automobiles, though pedestrians also constitute a significant proportion (20 percent) of these fatalities.
According to a report by the Central Agency for Public Mobilization and Statistics on accidents in 2017, car accidents on roads resulted in 3,747 deaths, 13,998 injuries, and 17,201 damaged vehicles during the same year.
The report added that the primary cause of accidents was the human factor, which accounted for 78.9 percent of total accidents, followed by defects in the vehicle at 14 percent and environmental causes (such as road conditions) at two percent of total accidents.