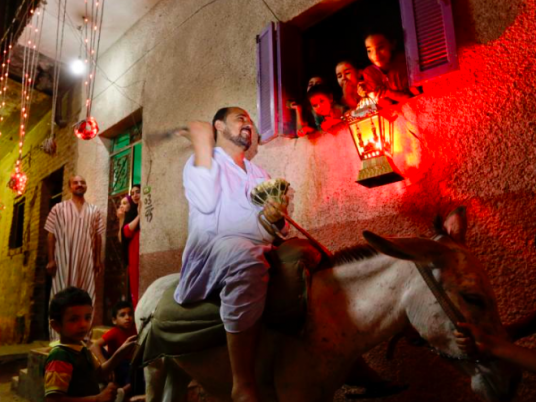 Google posted on Sunday its lists of top TV series, foods and NGOs for the first week of Ramadan.
Kafr Delhab and Al-Husan al-Aswad series came on top of the search engine of Google; while the prank show of Hany Haz al-Gabal ranked in first place on YouTube, followed by Khalsana Besheyaka.
Regarding NGOs, each of Resala and Egyptian Food Bank came in near the top; whereas for foods, Kunafa topped the list of foods popular on Google's searches.
TV series list:
1-Kafr Delhab
2-Al-Husan Al-Aswad
3-Al-Zeybaq
4-Kalabsh
5-Lam'ey al-Qot
6-Khalsana Besheyaka
7-La Tutfe' al-Shams
8-Afareet Adly Alam
9-Allahuma Enny Sayem
10-Rayyah al-Madam
NGOs list:
1-Resala
2-Food Bank
3-Misr Al-Kheir
4-Al-Orman
5-Urology Center
6-Magdy Yaaqoub Foundation
7-Al-Baqeyat al-Salehat
8-National Cancer Institute
YouTube list:
1-Hani Hazal-Gabal — second episode
2-Khalsana Besheyaka — first episode
3-KafrDelhab — fourth episode
4-Shahrukh Khan episode — Ramez Taht al-Ard prank show
5-Rayyah al-Madam — second episode
6-Fel La La Land — first episode
7-Fel La La Land — fifth episode
8-Zel al-Ra'ees — first episode
9-Al-Zeybaq — third episode
Food list on Google:
1-Kunafa
2-Qatayef
3-Macaroni (Pasta) with Bechamel sauce
4-Gullash
5-Fried chicken
6-Luqmet al-Qadi
7-Tahina
8-Baqlawa
9-Duck
10-Balah al-Sham
Edited translation from Al-Masry Al-Youm