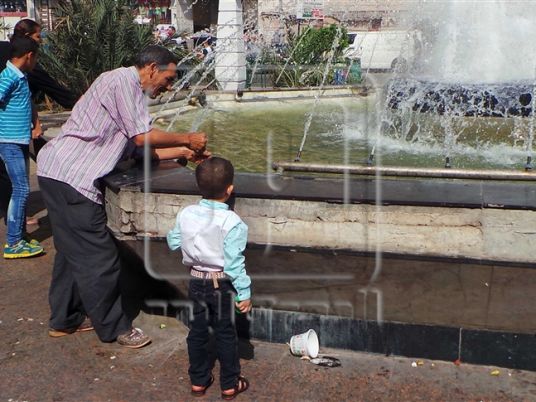 Hot, but milder weather is expected Wednesday on northern coasts, to be hot in the Delta and Cairo, according to meteorologists.
Low- and medium-level clouds will be seen above northern coasts, to be accompanied with rains. Moderate northwesterlies will blows on southern Sinai and northern Upper Egypt, as well as on the Gulf of Suez, disturbing maritime navigation there.
Highs of 34 degrees centigrade will be reached in Cairo and 28 degrees in Alexandria.
Those northwesterlies will make the height of Mediterranean reach between 1.5 to two meters; while the height of Red Sea waves will reach between two to 2.5 meters.
In Upper Egypt, highs of 42 degrees will be felt in Qena, 43 degrees in Luxor and 44 degrees in Aswan.
Edited translation from Al-Masry Al-Youm