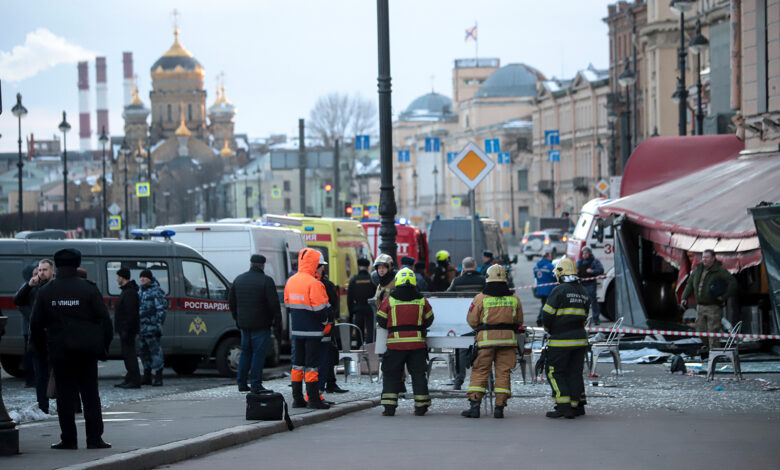 The number of people wounded in Sunday's explosion at a cafe in St. Petersburg, Russia, has increased to 30.
"24 victims were taken to medical facilities in St. Petersburg from the scene. Six more victims sought medical help on their own some time after the incident," TASS reported, citing the press service of the Russian Ministry of Health.
What caused the blast: Russian media reports suggested that Tatarsky may have been killed by a device hidden in a figurine presented to him by a woman before the blast. Russian state news media, citing law enforcement agencies and eyewitness accounts, said the woman was attending the event at which Tatarsky was speaking. Russian authorities have not yet commented on the reports and CNN is not able to independently verify the claim.
Who is behind the attack: No evidence has yet been presented about who carried out the attack. Russian Foreign Ministry spokeswoman Maria Zakharova pointed the finger at Ukraine, without citing evidence. Zakharova said it was an example of growing threats against Russian journalists on the part of the Ukrainian government. Meanwhile, Mykhailo Podolyak, an adviser to the Ukraine President's office suggested the killing was due to in-fighting in Russia.