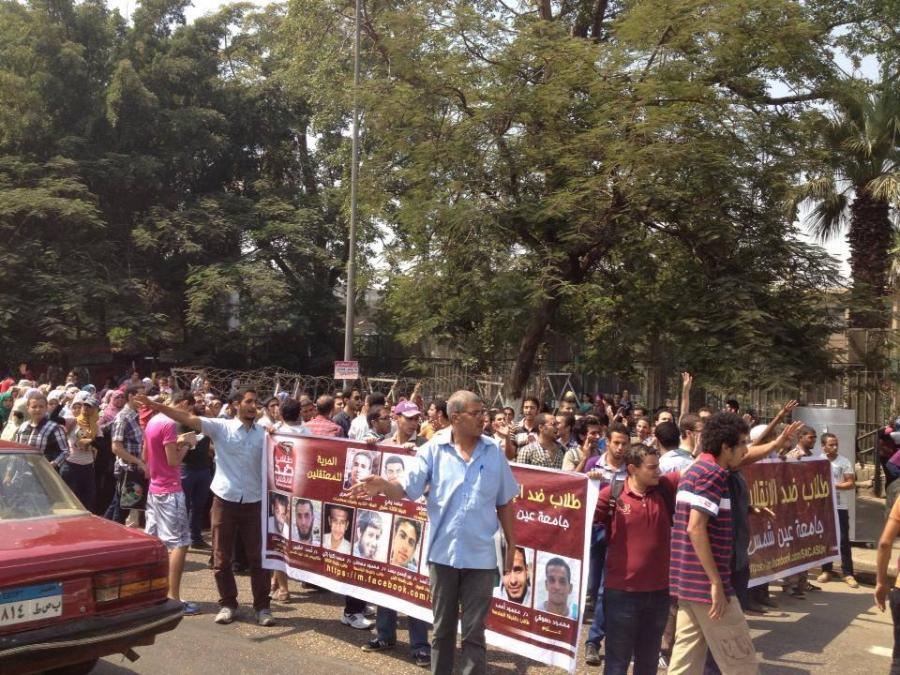 Cairo security have arrested 38 Muslim Brotherhood loyalists who had been involved in clashes with police at the Universities of Cairo, Ain Shams and al-Azhar on Wednesday.
Investigators said 200 students from the faculty of dentistry at Cairo University blocked al-Manyal street near the college and assaulted citizens and university employees with stones and Molotov cocktails before 13 were arrested.
Cairo's chief police detective, Mohamed Qassem, said five other students have been arrested at Ain Shams University for similar assaults, while 15 were apprehended at al-Azhar University for wounding two police officers.

Edited translation of Al-Masry Al-Youm