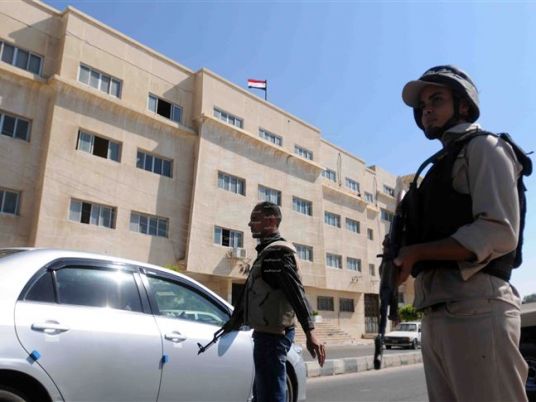 Five conscripts affiliated to North Sinai security forces were killed by militants in central Sinai on Sunday.
According to witnesses, the militants stopped the conscripts' vehicle, who were on their way back from their monthly vacation, and shot them dead on Arish-Hassna road, central Sinai.
The bodies were transferred to Suez Hospital and a claim was filed about the incident.
The armed forces expressed condolences in a statement Monday morning to the families of the victims of Sunday's attack.

"The Armed Forces mourns with deep sorrow and grief the five martyrs who were martyred at the hands of treacherous extremist elements," the statement read.