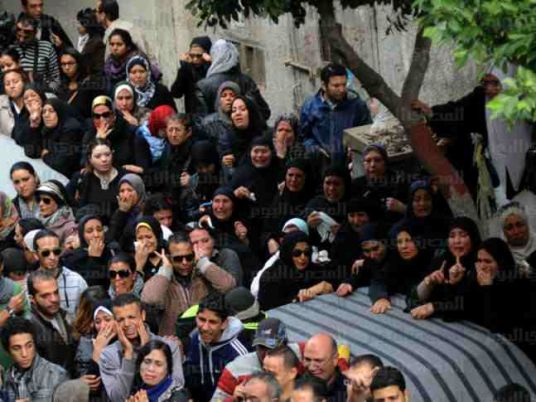 The organizations said they were "shocked" and "startled" by the charges posed against lawyer Azza Suleiman, who witnessed the murder of activist Shaimaa al-Sabbagh during a symbolic march commemorating the 2011 uprising in Cairo January.
Suleiman had been listed among defendants from the Popular Socialist Alliance who were accused of staging unlicensed protests.
A police officer was referred to criminal court earlier this month for charges of committing the murder while dispersing the protest.
The organizations demanded charges against Suleiman be dropped, saying, "The course of investigations arouses questions around the justice system", particularly considering that Suleiman was not part of the protest and was merely at a restaurant near the murder scene.
The organizations that signed the petition include the Egyptian Initiative for Personal Rights and the Cairo Institute for Human Rights Studies.