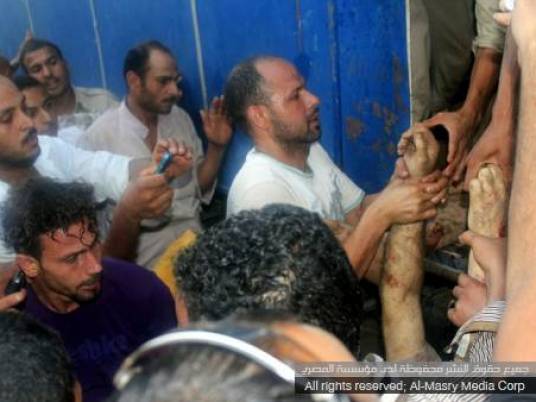 The Egyptian Initiative for Personal Rights (EIPR) has compiled a document recording 70 cases of Egyptians who converted to the Shiite sect of Islam, discussing the struggles faced by Shia Muslims due to official religious policy, discrimination and violence from members of Egypt's majority Sunni population. It documents human rights violations towards Shias that occurred between January 2011 and May 2016.
A detailed report entitled, "Provention of diversity in the state religion: a model of religious freedom for Egyptians" was issued on Monday.
It lays out a frame for religious policies in the country, taking into account sectarian tensions, official restrictions and the demands of Egyptian Shia Muslims.
"Among the main incidents mentioned in the report was the murder of sheikh Hassan Shehata and three of his followers in Giza in June 2013, and the court cases of five Shia Muslims given prison sentences of between six months and five years. In the most recent of these cases, a Shiite citizen accused the national security agency in Alexandria of detaining him before and after he traveled to Iraq. He was tortured and given electric shocks whilst detained in May 2016.
"A deputy religious endowments minister was involved in inciting violence against Shia Muslims on a TV show when he said they should be killed," listed the EIPR in addition.
The report cited incidents of hatred and discrimination incited against Egyptian Shias at the hands of several authorities, official religious institutions, state owned media channels, the Muslim Brotherhood, the Salafi Dawa, as well as a general anti-Shia bias on privately owned media channels and among smaller groups from the main Islamist currents.
One correspondent to a privately owned newspaper, the report detailed, collaborated with anti-Shia activists in an act of property encroachment against a prominent Shiite figure.
Edited translation from Al-Masry Al-Youm