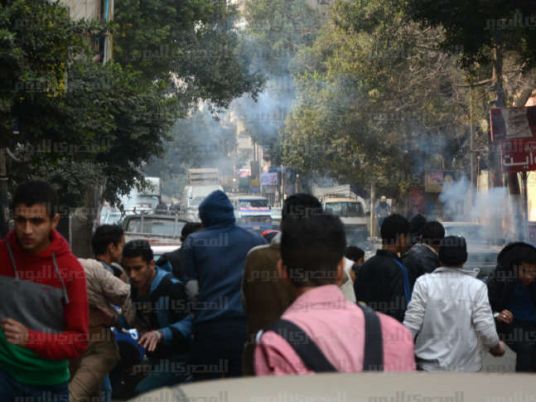 Dokki Prosecution sentenced on Sunday 60 Muslim Brotherhood supporters to 15 days in prison, pending investigation, on charges of killing three people, in riots that took place in Dokki area on Saturday, during the celebration of the third anniversary of the 25 January revolution.
The defendants face the charges of murder, attempted murder, possession of firearms and explosives without a license, joining a terrorist group and resisting authorities.
Investigations said that the MB have staged a marched in Dokki, chanted slogans against the army and the police, assaulted their opponents, and fired guns at them.
The police attempted to disperse the MB protests, but the protestors tried to attack the Dokki Police Station, according to the forces.
Defendants denied all the charges against them. They told the prosecution that the demonstrated in demands to regain the goals of 25 January revolution, including the return of deposed President Mohamed Morsy.
The initial forensic reports have proved that the three victims died as a result of a gunshots to the chest and head areas.
Edited translation from Al-Masry Al-Youm