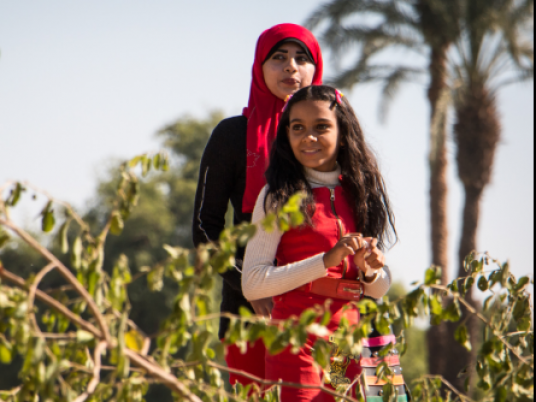 A study prepared by the International Population Council, in collaboration with the National Council for Population and Development and Assiut University, on the rates of underage marriage in a number of villages in Upper Egypt, showed that about 600,000 women in Egypt were married before 18 years old – the legal age of consent.
The study was presented on Tuesday by Nahla Abdel Tawab, representative of the International Population Council in Egypt, during a conference on "Policies and Programs Based on Scientific Evidence to Eliminate Early Marriage in Egypt".
The average age of marriage in Egypt is 20 for women and 26 for men. Although the law forbids marriage under the age of 18, marriage at an early age is still a societal problem, especially in rural areas of Upper Egypt, said Abdel Tawab.
The study found that about one-quarter of married women aged 25 and 29, equal to about 600,000 women nationwide, had married before the age of 18. This ratio rises to 33.3 percent among married women aged 25 to 29 in the rural areas of Upper Egypt, according to Abdel Tawab.
The study also found that 3.7 percent of girls who are under the age of 18 are already married, she added.
According to the study, 18 percent of women who married before the age of 18 had a miscarriage or stillbirth.
Edited translation from Al-Masry Al-Youm