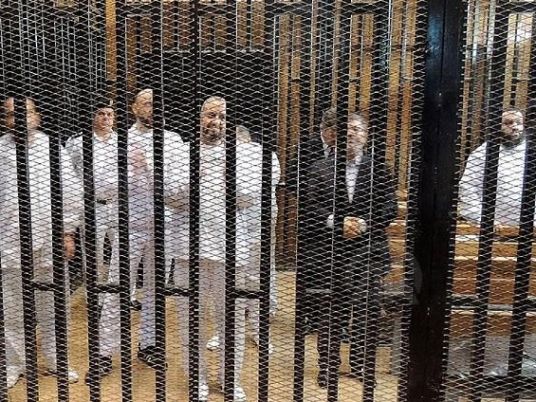 Border guards in coordination with the National Security Agency in the southern military region managed to arrest seven Muslim Brotherhood leaders at Wady al-Alaqy on the Sudanese-Egyptian border while attempting to escape to Sudan, according to security sources.
The security sources told Al-Masry Al-Youm that among the arrested were Adel Qatamesh, North Sinai Governor under toppled President Mohamed Morsy, and Ali Ezz Eddin, secretary of the FJP in Assiut. Ezz Eddin had an arrest warrant issued against him over torture and inciting murder. A court had also previously sentenced Ezz Eddin to 10 years hard labor in prison in absentia. There have been many failed attempts by the police to arrest Qatamesh from his house.
Security also seized US$7,000 and LE26,000 in addition to other currencies that the arrested possessed.
Edited translation from Al-Masry Al-Youm