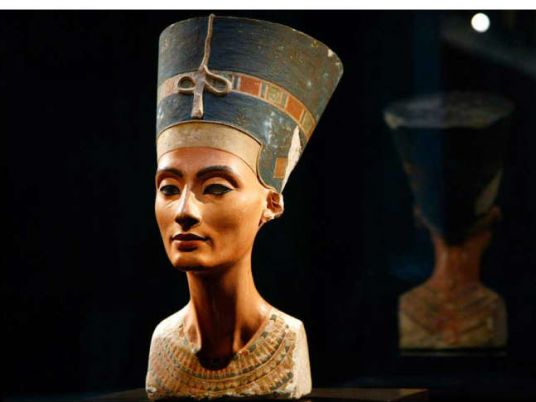 Antiquities Minister Mamdouh al-Damaty recently completed an inspection tour on the tombs of King Amenhotep II (Tomb KV35), King Horemheb (Tomb KV55) and tomb number KV57 in Luxor with British Egyptologist Nicholas Reeves in an attempt to prove the validity of the latter's claim that Queen Nefertiti's tomb lies in a hidden chamber behind the walls of Tutankhamun's tomb.
The minister said the inspection aimed to study the architectural elements of those tombs and compare them with the tomb of Tutankhamun.
He also said that the initial inspection suggests a 70 percent possibility of the existence of a tomb behind a wall in Tutankhamun's tomb, which may be the burial chamber of Queen Nefertiti.
"The next step is to determine ways in which to open the chamber without damaging the tomb," he said, adding that Reeves would return in November for that purpose.
Edited translation from Al-Masry Al-Youm