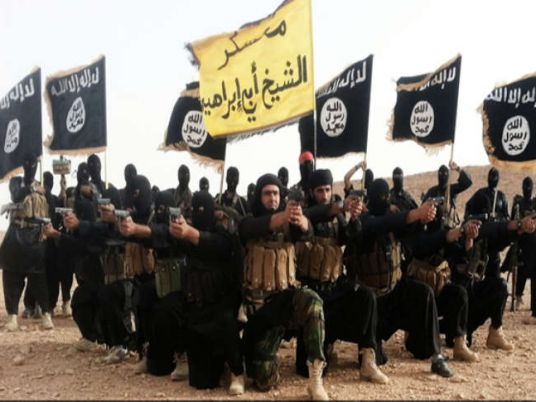 Turkish Foreign Minister Mevlut Cavusoglu said up to 700 Turkish nationals have joined the Islamic State (IS) jihadist group, sounding the alarm over the risk of attacks inside Turkey if the extremists return home.
"There are around 500-700 Turkish citizens who have joined the ranks of IS," Cavusoglu was quoted as saying by Turkish media.
"A common concern about the foreign fighters is: What will happen when they return to their homeland? We have this concern too," he said as he returned from a trip to the Turkish Republic of Northern Cyprus (TRNC) which is only recognised by Turkey.
He added that Turkey had barred entry to around 7,250 people from abroad who were planning to join IS and said 1,160 would-be jihadists were also deported.
His comments came a week after three gunmen claiming to act on behalf of the IS group and Al-Qaeda killed 17 people in Paris — a deadly reminder of the threat posed by jihadists returning home.
Turkey has long been accused of not doing enough to stem the flow of jihadists seeking to join the IS group which has captured large swathes of territory in Syria and Iraq.
Turkish government said on Monday that Hayat Boumeddiene, the wanted partner of one of the gunmen, crossed into Syria via Turkey days before the attacks, amid reports that she may have joined IS.
But Cavusoglu insisted that Turkey was not at fault for failing to detain her, saying French authorities had not acted on the intelligence provided by Ankara even before they asked for it.
"How can I know whether she will join IS? If they have such intelligence, why didn't they stop her before leaving France?" he asked.
He added that Turkey is taking "extreme measures" to ensure security along its 911 kilometre (566 mile) border with Syria but could never make it completely watertight.
"A passage (into Syria) can always be found."
Cavusoglu said Turkey was also an open target of IS because of its condemnation of the group as a "merciless terrorist organisation that does not represent Islam in any way."
"A country that speaks like this is of course an open target of terror. We therefore have to be cautious and take the necessary measures," he said.
A female suicide bomber killed herself and a policeman last week in Istanbul's Sultanahmet district, home to the city's greatest concentration of historical monuments.
Authorities are now probing if the bomber — named by the Turkish media as Russian citizen Diana Ramazanova from the Russian region of Dagestan — had jihadist links.