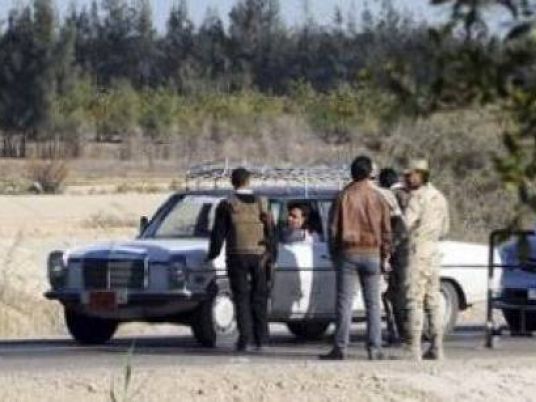 At least eight police officers were killed and three wounded in an attack by Islamist militants on a security checkpoint in Egypt's New Valley province in the Western Desert, the Interior Ministry said on Monday.
State television said the attack took place at around 8.15 pm in the Naqb checkpoint more that 600 kilometers (370 miles) southwest of Cairo.
At least two of the attackers were killed, the Interior Ministry said. There was no immediate claim of responsibility.
Egypt is facing a more than three-year-old Islamist insurgency led by Islamic State after general-turned-President Abdel Fattah al-Sisi led the military in ousting Islamist President Mohamed Mursi after mass protests against his rule.
The insurgency is largely contained in the Sinai Peninsula, far from where Monday's attack took place. Hundreds of soldiers and police have been killed.