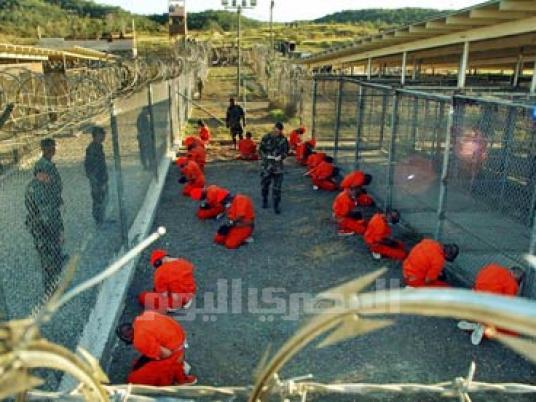 The mother of Mohamed Atta, one of the alleged kamikaze hijackers who destroyed the World Trade Center, says she believes her son is alive at the US prison in Guantanamo Bay, in an interview published Sunday in Spain.
Bozaina Mohamed Mustafa Sheraqi told daily newspaper El Mundo that Atta — one of the alleged masterminds behind the September 11, 2001 attacks — was the victim of an elaborate US plot and had done nothing wrong.
"He is alive and this is the message I send my son. I think he is in Guantanamo. Son, I want to see you before I die. I am 74 and I live with the hope that you have survived. I know you never did anything wrong and you never could have done what they say you did," she told the newspaper by telephone from Cairo where she lives with her two daughters.
The United States "is hiding the truth. They are the ones who designed this attack to spread the idea that Islam is terrorism. They selected people with Arab passports to blame them and, at the same time, our nations and divide us," she added.
The newspaper said it was the first interview which Bozaina has granted since 9/11.
Atta's family has long claimed they believe he had nothing to with the attacks and was alive.
After Mohamed Atta was first identified as one of the 19 hijackers of 9/11, his late father — a lawyer also named Mohamed who died in 2008 — flatly denied it, even claiming his son had phoned him from an undisclosed location the day after the attack.
But after the 2005 bombings of three London subway trains and a bus, the elder Atta appeared to have accepted the loss of his son.
When a CNN producer talked to him shortly after the London bombings, he boasted that his son's heroism had marked the advent of a 50-year religious war and demanded $5,000 (5,600 euros) for a televised interview.
He said the money would go towards funding another attack in London. CNN declined the interview but reported the conversation on its website.