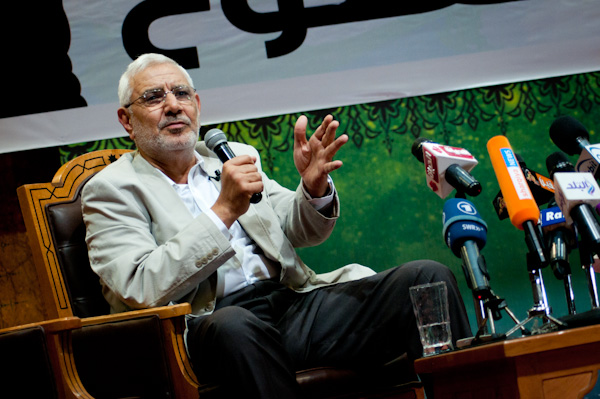 Egypt's judiciary should remain out of politics and maintain independence from the executive authority, said Misr Al-Qawia Party chief Abdel Moneim Abouel Fotouh.
"The judicial authority should be completely taken out from the political conflict and left to its major duty of establishing justice," Abouel Fotouh, a 2012 presidential runner, said on Facebook Saturday.
"Justice can only be achieved through justice institutions that do not yield to the executive authority," he added, noting that the judiciary's involvement in politics on any party's side is one reason people have resorted to violence.
Egypt's judiciary has frequently stressed independence and political neutrality, but death sentences and jail terms issued against government opponents from all walks of life, coupled with acquittals from murder and corruption charges for people within former president Hosni Mubarak's regime has sparked indignance among many.
International players have also condemned mass death sentences issued against figures from the ousted Muslim Brotherhood government since the ouster of Mohamed Morsi in 2013.
Edited translation from Al-Masry Al-Youm