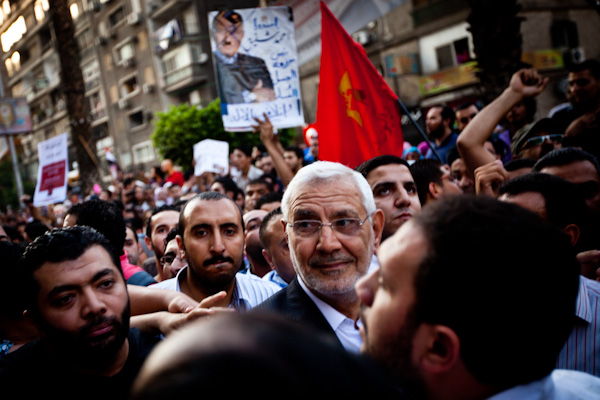 Strong Egypt Party chief Abdel Moneim Abouel Fotouh has accused President Mohamed Morsy of intransparency and making hasty decisions.
"President Morsy's performance is weak. He started his rule with principle of depending on people he trusts rather than experienced people," Abouel Fotouh told the London-based Al-Sharq Al-Awsat newspaper on Tuesday.
He also claimed that there was an absence of objective standards in selecting ministers for a new Cabinet, and said that a similar lack of standards also characterized the selection process of Prime Minister Hesham Qandil.
Abouel Fotouh, who is a former member at the Muslim Brotherhood's Guidance Bureau, accused the group of "ignoring the preaching and getting involved in competitions. It turned to a political adversary and a perpetrator of the current dangerous state of polarization in Egypt."
He added that Morsy's emphasis on dialogue, economic recovery, social justice and judicial independence require action and not just talk.
Additionally, Abouel Fotouh decried Egyptian foreign policy as unchanged since the regime of Hosni Mubarak, describing it as reactive rather than proactive. He warned opposition forces not to associate with remnants from Mubarak's regime, and to instead revise their political discourse and present alternatives.
He also condemned recent attacks by Islamists against media and pop culture figures, and warned that political mistakes had resulted in anger against Islamist political forces in many Arab countries.