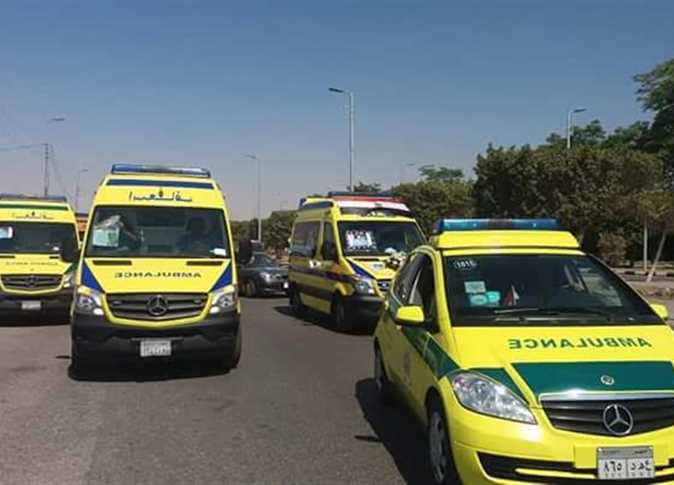 Four people were killed in two separate accidents on the Eastern Desert road of Beni Suef governorate, Egypt.
The first incident took place near Biba city, where a car hit a man as he was crossing the road.
Preliminary investigations revealed that while the car was moving from Minya in the direction to Cairo, its driver was surprised by the man crossing the road in front of him, rendering him unable to swerve aside. The driver hit the pedestrian who died instantly, and was transferred to the Beni Suef General Hospital.
The driver was detained and the car seized. As of this article, the deceased remains unnamed, as he carried no identification card. The Criminal Investigation Department collected a sample to screen his DNA, hoping to identify the victim.
In the second incident, three members of one family were killed, when a car collided with a truck-trailer that was parking by the side of the road.
Preliminary investigations revealed that as the vehicle was traveling along the road from Cairo to Minya, the left front tire exploded, causing the steering gear to spin out of control. The car collided with the truck-trailer from behind.
The incident resulted in the deaths of the driver and his wife. They were taken to the Beni Suef General Hospital, and a report was filed on the accident.
Egypt loses roughly 12,000 lives to traffic accidents every year. It has a road traffic fatality rate of 42 deaths per 100,000 people, according to the World Health Organization (WHO).
The majority (48 percent) of those killed are passengers of four-wheelers, although pedestrians also constitute a significant 20 percent of these fatalities.l
According to a Central Agency for Public Mobilization and Statistics (CAPMAS) report on accidents in 2017, Egyptian car accidents resulted in 3,747 deaths, 13,998 injuries, and 17,201 damaged vehicles.