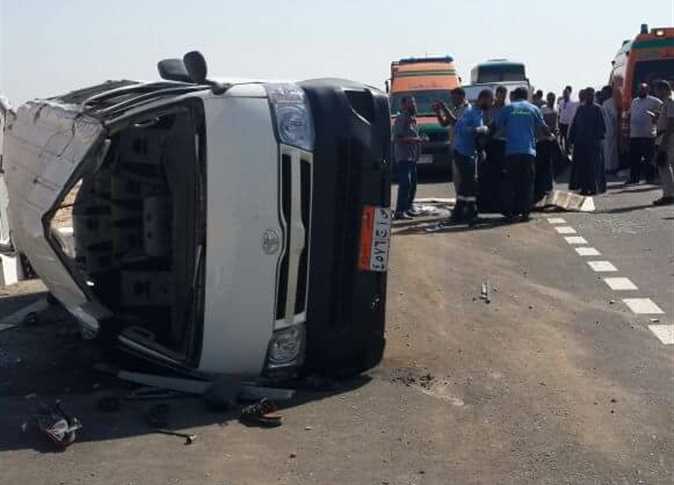 Forty-one people were injured in a bus accident en route to the northern coast, near Almaza, east of Marsa Matrouh Governorate.
The Rescue Police informed the Matrouh Ambulance of the accident after which ambulances were immediately dispatched to the scene.
A bus rolled over at kilometer 35 east of Marsa Matrouh leading to dozens of injuries.
Twenty-four of the injured were transferred to Matrouh General Hospital, and 17 more were transferred to Ras al-Hikma Hospital.
No deaths have been reported so far.