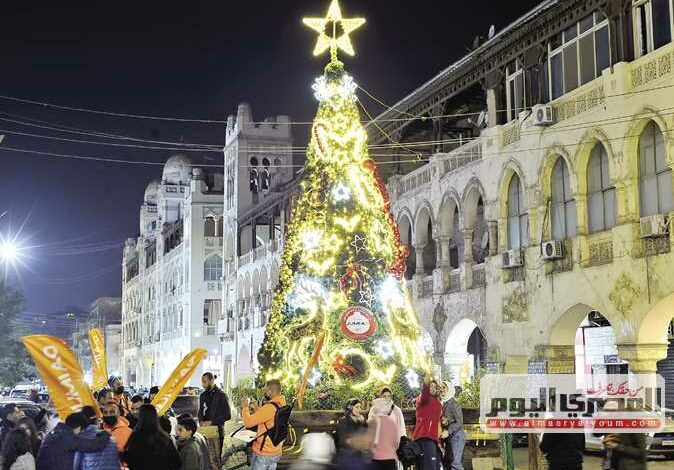 The Coptic Catholic Church celebrated Christmas on Sunday,as the Patriarch of the Coptic Catholic Church in Egypt Ibrahim Ishaq spoke on how the coronavirus pandemic has brought with it isolation, fear and distance.
While presiding over the Divine Liturgy at the Cathedral of the Virgin in Nasr City, Ishaq said that human solidarity is the only way out of this crisis, and personal human presence is indispensable, and it cannot be replaced by any other means
Though social media has advanced, he stressed that it cannot replace human contact.
Ishaq sent a message of love and appreciation to Egyptian President Abdel Fattah al-Sisi, saying: "We pray for our families, so that they continue to maintain their unity."
Chamberlain of the Egyptian Presidency Abdel Aziz al-Sherif attended on behalf of President Sisi, alongside delegates from some ministries and authorities.
Ishaq also received Pope Tawadros II, Pope of Alexandria and Patriarch of the See of St. Mark, at the headquarters of the Coptic Catholic Patriarchate in Cairo on Saturday, to extend his congratulations to the Catholic Church.
Cairo Governor Khaled Abdel-Aal witnessed, on behalf of Prime Minister Mostafa Madbouly, the Greek Orthodox Patriarchate's celebration of Christmas.
Dozens of tourists celebrated Christmas in the Red Sea and Sharm el-Sheikh and eagerly took festive photos with Christmas trees and Santa figures.