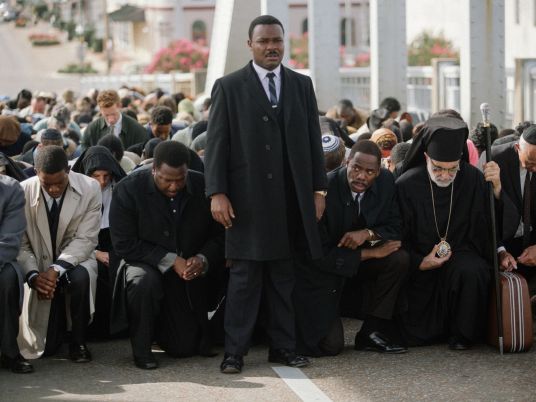 Activists on social networking sites attacked what they described as racism of members of the Academy of Motion Picture Arts and Sciences, which awards Oscars, over the movie "Selma" about how blacks claimed their voting rights in 1965 in the city of Selma and Montgomery, Alabama.
Activists criticized nominating the film for only two awards which are the best movie and best original song, despite its outstanding artistic level, according to assessments of critics. Many pointed to overlooking the movie director Ava DuVernay as a nominee for best director award among male nominee directors and accused Academy members of being racist toward her for, first for being brown-skinned and second for being a woman.
Activists also criticized not nominating movie hero David Oyelowo for the best film Oscar.
They used #OscarsoWhite hashtag to refer to criticize the incident.
Edited translation from Al-Masry Al-Youm