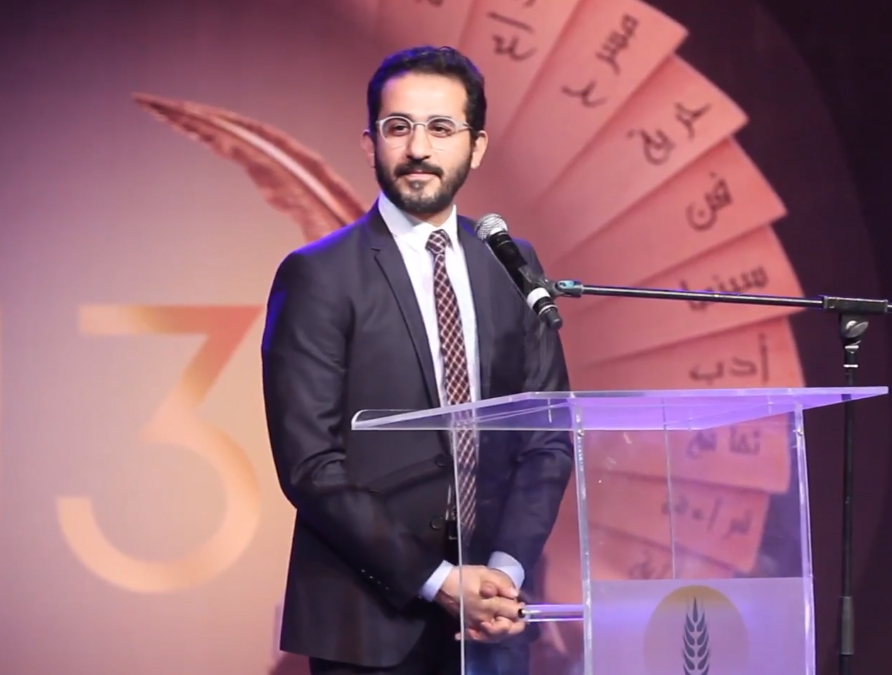 Actor Ahmed Helmy will present a new TV program airing the talents of Arab children, titled "Little Big Stars" (the Arabic edition of "Little Big Shots").
The first episode of Little Big Stars will air next Saturday at 8:30 pm, on MBC Masr channel.
In each episode, Helmy interviews a group of children in short and separate meetings, consisting of two parts. The first is an unscripted conversation with the children, while part two allows each child to present their talent to the audience, on a stage equipped with the latest audiovisual equipment, and the appropriate decorations for each talent.
The first episode of the program will reportedly present exceptional talents of children from Saudi Arabia, Egypt, Lebanon, Jordan and Tunisia. It will also raise several questions: "Is it possible for a child to master the talent of singing, while maintaining concentration without error?", "How will the child play the role of the presenter, after the presenter leaves the studio?", and "Why does the theater turn into a wrestling track?".
The program will aim to present talent in a way that does not depend on the principle of profit and loss, competition, qualifiers or challenges of any kind.
Talents will reportedly include singing, poetry, painting, presentation, fashion design, acrobatic performances and dazzling panoramas, in addition to dancing, playing sports and arts of all kinds.
Edited translation from Al-Masry Al-Youm.